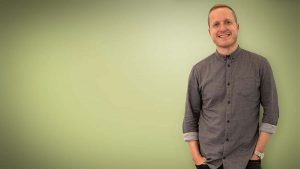 Pearlfisher London has appointed award-winning designer, David Jenkinson, as Creative Director, who will be joining at the start of June 2018.
David has an impressive career history within the UK design industry. He joins Pearlfisher from Elmwood London, where he was UK Creative Director of both the London and Leeds studios, and, previously, he was Creative Director at Interbrand and Design Director at Enterprise IG London. David's award-winning work includes a notable and diverse roll call of both iconic brands, such as Coca Cola, Cancer Research, Gatwick Express and Heineken, and challengers such as Boardman Bikes and Propeller Education.
"David is joining us as an integral part of the Pearlfisher London leadership team and we are confident that he will bring a new level of creative direction to Pearlfisher as we mark our milestone 25th anniversary by pushing ourselves to develop our creative and business offer in the UK, and globally," said Jonathan Ford, Pearlfisher Founding Partner & CCO.
"David's incredible reputation in the industry precedes him and I have been really impressed by his personable and professional forthrightness and his perspicacity about both our business and the future of design. He is a great fit for our London team and has a host of new skills and strengths to bring to our business. Above all, we believe that he will be a dynamic and discerning creative leader and we all look forward to working with him to shape a new future for Pearlfisher – and for our clients."
Commenting on his new position, David said, "I'm really excited to be joining the prestigious Pearlfisher creative team as they celebrate 25 years of challenging and iconic work and I'm looking forward to helping make the next chapter of Pearlfisher just as amazing. I am passionate about creating brands with a clear and compelling central idea to make the right sort of change happen and want to inspire the creative team to do great things, both independently and collectively."
Source: Pearlfisher London