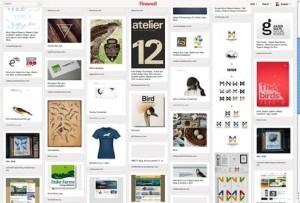 Pinterest has announced plans to bring advertising to its platform for the first time in the form of Promoted Pins, a move that follows several recent attempts to make itself more attractive to advertisers.
The three-year old business, which has previously voiced its reluctance to running ads, has promised the service will be "tasteful", "relevant' and "transparent". It will start experimenting with running sponsored pins in search results and category feeds in the coming weeks to create revenue around seasonal events such as Halloween, Thanksgiving and Christmas.
Further advertising products could follow, however, the company's chief executive and co-founder Ben Silberman said "we haven't figured out all the details".
Pinterest's protracted move into the advertising arena follows in the footsteps of fellow social networks Facebook and Twitter in its attempts to establish a sustainable business model. While it has grown to more than 70 million users worldwide since forming in 2009, industry observers have criticised its failure to monetise its audience effectively.
The social network has attempted to address these concerns in recent months through a string of service launches and appointments. In May, it overhauled the design of its site to boost dwell time and earlier this month hired its first UK employee to raise the profile of the business.
Brands have been reluctant to commit fully to the nascent platform because of its scale, however, Hackett and Very.co.uk are among a small number that have been testing it.