Pokémon has unveiled an extended version of its first-ever Super Bowl ad, which is slated to run at the beginning of the third quarter on game day.
The spot (above) was shot in Rio de Janeiro and encourages Pokémon fans to 'train on' in all aspects of their lives, whether it's football or chess. The ad also includes hidden Pokémon references.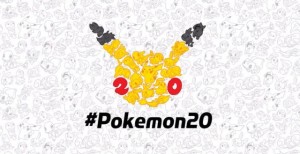 Since Pokémon is celebrating its 20th anniversary this year, its 30-second Super Bowl 50 ad is part of a yearlong campaign for the brand.
J.C. Smith, senior director of Consumer Marketing at The Pokémon Company International, said: "For 20 years, the Pokémon world has inspired fans to train hard and have fun. This ad is reflective of that passion, and I can't think of a bigger stage to share this story than the Super Bowl."
The commercial was created by LA-based agency Omelet.