When life's constant and unavoidable communication gets too much, sometimes you must go off the grid. 'Welcome to Life' say Porsche in two new films by Kemper Kommunikation and Bee Film, shot on the Isle of Skye to promote the highly anticipated 718 Boxster T and 718 Cayman T.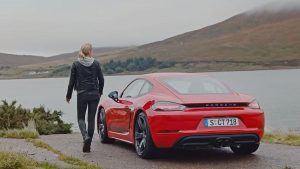 Production company, Bee Film, were tasked with shooting the promo films for the highly-anticipated models. Looking for remote natural locations, that would convey the feeling of being out of touch with the everyday grind, alongside secure roads that could be kept secret from the public, the team partnered with LS Productions to pull off the shoot.
The team at LS scoured England, Scotland and Wales before settling on the Isle of Skye, where they could provide the complex logistical arrangements and beautiful aesthetics that would backdrop the cars.
"The client felt that Scotland best communicated the wild, remote and rugged feel that they were seeking," explains Location Manager at LS Productions, Amy Morement. "We were looking for a mix of single and two lane roads where we could have a minimum of 2km of uninterrupted controllable road. Skye could provide all of this alongside a variety of loch-side roads, bridges, glens and hairpin bends. The dramatic, prehistoric landscape is one of a kind. We knew we could make it work from a location perspective, even during a busy time on the island. However, it would not have been possible had we not had prior strong relationships with the local authorities and residents."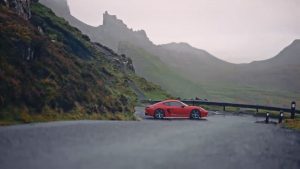 With security of paramount importance and time short, the LS Production team deployed a team of scouts across the whole route ahead of and during the shoot days. Steady communication across the long stretches of road and surrounding mountains ensured none of the public spotted the new models before they were officially released.
"This route contains some of the most popular tourist destinations on the island. It's not easy to keep tourists away in September when you are working on long stretches of roads. We had to be prepared for any situation," explains Abi Atkinson, Senior Producer at LS Productions.
Amy Morement feels lucky to have organised shoots on the island many times over the years.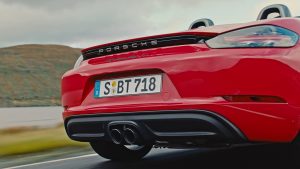 "We already had great relationships with the film office, roads department, police, local traffic management, local trusts, community groups, land owners and local residents. All of this helped us minimise impact and mitigate any challenges that arose. Communication is key when working in small communities," she says.
Even with the extensive pre-production process, there were still some uncontrollable factors on the day that required on-the-spot problem solving. Heavy rainstorms hit on shoot day one. Abi Atkinson had to discover her inner meteorologist, and some swift camera de-fogging skills.
She says: "Despite beautiful sunshine on the recce days, the heavens opened and the weather was looking like a real concern for shoot day two. With multiple weather apps and a new-found love for meteorology, I became a weather expert. Working closely with our first AD, location manager and Bee Film Producer, Tonio, we put a plan in place to ensure we had breaks or unit moves when the weather was heaviest on day two. In the end, the rain actually made for some pretty dramatic and cool shots!"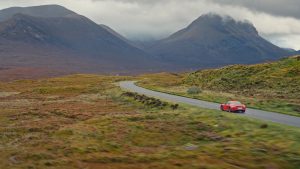 Tonio Kellner, Producer at Bee Film says: "Because we were shooting in a remote location that was popular with tourists, we needed logistical experts that knew the area like the back of their hands. The LS team backed the multiple locations put forth with a crew that really maximised our shoot time. The rain made it an adventure, but Abi and her team were ever-positive – capable of pre-empting and troubleshooting issues swiftly. The dramatic result these conditions created is befitting of Porsche's 718 models."
Abi Atkinson adds: "Having a great team that work well together goes a very long way, particularly when the days are long and wet and the schedule tight and challenging. Still we pulled it out of the bag, in true LS fashion, and didn't let the weather rain on our parade!"
Source: LS Productions