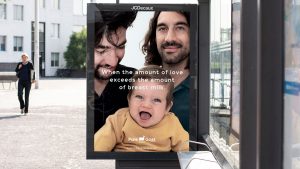 In the summer on 2019, the theme for Pride Amsterdam "remember the past, create the future" looks back on the Stonewall riots of New York fifty years ago.
For this fantastic event, the Pure Goat Company wanted to create awareness for families with same-sex parents. In the Netherlands, no fewer than 25,000 children grow up with same-sex parents. It was the first country to make marriage legal for same-sex partners in 2001.
However, even though gays and lesbians are now accepted in many countries and are able to get married, having a child is still difficult, unfortunately. Even in the Netherlands.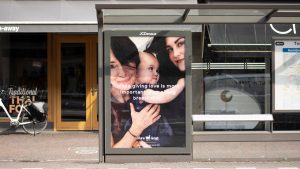 The Pure Goat Company was founded by Rogier and Frank. While the two are not romantically involved, they have formed a strong bond over their bottle-feeding brand, which has come to stand for purity, love, inclusivity, and sustainability.
All of the products of The Pure Goat Company are purely organic and derived from the milk of Dutch goats. This, their premiere campaign, by Fitzroy Amsterdam, was launched in Amsterdam at this event.
Source: Fitzroy Amsterdam