Never shy of breaking the rules, Rihanna launches her globally anticipated makeup line, Fenty Beauty, in collaboration with Sephora, with an explosive experiential action for a new generation of beauty. The film of the experience shows the complete takeover of Madrid's central Callao Square, orchestrated by experiential design agency Wildbytes.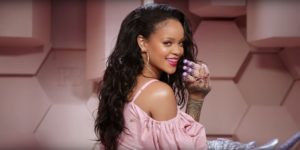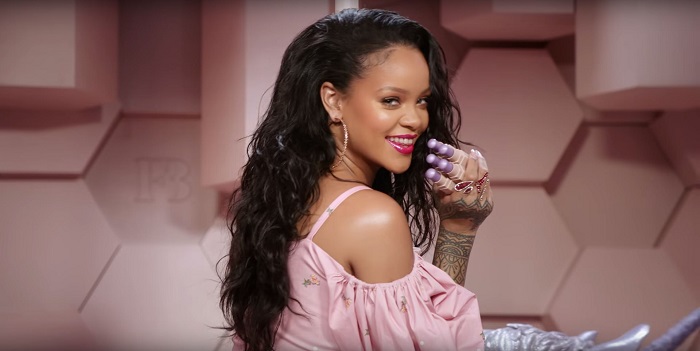 Fenty's Playground invited Rihanna's navy of fans and influencers to join her in an electrifying live immersive experience, to produce the beauty film together, and in real-time. The launch event has since generated a whopping 1.1 billion impressions on social media.
Celebrating Rihanna's unique, unconventional, and unapologetic beauty, the fully immersive launch led fans through the brand's DNA. Constructed in Callao City Lights' theatre, fans were empowered to become the stars of the film alongside Rihanna, in a bold labyrinthic maze of makeup stations, urban-styled video installations and film shooting sets crafted as life-sized Fenty products.
Wildbytes harnessed cutting-edge technology to create the unforgettable multisensorial experience. Using a custom-made, high-tech digital film pipeline, the agency edited footage of fans posing and playing in the Fenty universe in real-time. The result was an instantaneous, high-end fashion film that also maintains the high level of quality expected by Rihanna. To generate further shareable content, fans also received 3D GIFs of themselves interacting with elements at the experience.
Completing the Fenty landscape invasion, the crowd of fans were flanked by two large-scale outdoor LED billboards dedicated to broadcasting the event, as well as an augmented reality billboard. The bespoke AR screen projected Fenty Beauty products onto a live reflection of thousands of fans in the square to create a truly impressive immersive experience.
Wildbytes worked in close collaboration with Sephora and Rihanna to bring the ambitious and innovative project to life. The agency not only developed the creative, but also all of the technology involved in the project, including the set design and the live film production.
Julio Obelleiro, Co-founder and Managing Partner at Wildbytes, comments:
"Sephora and Rihanna's team were looking for aggressive innovation to make this a truly special launch. We rose to the challenge with an intense R&D process that allowed us to shoot with digital cinema
equipment while being able to edit the content live at the event. The AV/Tech pipeline we designed was extremely complex, but the results were stunning (and the audience couldn't believe it was done right there, live). On a night that brought together partying, beauty, design, and innovation seamlessly, social media explosion was a natural consequence".
Beatriz Torres, Communication and Sales Marketing Director at Sephora Spain, comments:
"If you produce a launch event for Rihanna, it has to be ground-breaking. Being able to shoot a beauty film of this quality, completely live at the launch event, is truly unprecedented and the massive impact and success of the launch speaks for itself".
Source: Wildbytes