The Premier League has launched its latest marketing campaign to promote its primary school education programme, Premier League Primary Stars. Since launching, Premier League Primary Stars has already engaged 15,000 schools in its first year, exceeding the original target of reaching 10,000 schools in three years.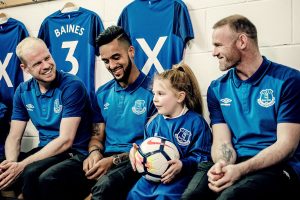 The Premier League is now extending Premier League Primary Stars to include football-themed educational activities to use at home, as well as an interactive online game featuring players from every Premier League club. This will complement the existing teaching resources which use football to inspire primary school children in maths, English, PE and PSHE.
A star-studded Premier League cast feature in the 'Best Lesson Ever' campaign, which comprises of three videos featuring footballers from Everton FC, Newcastle United FC and Stoke City FC surprising local primary school children in Maths, English and PE lessons.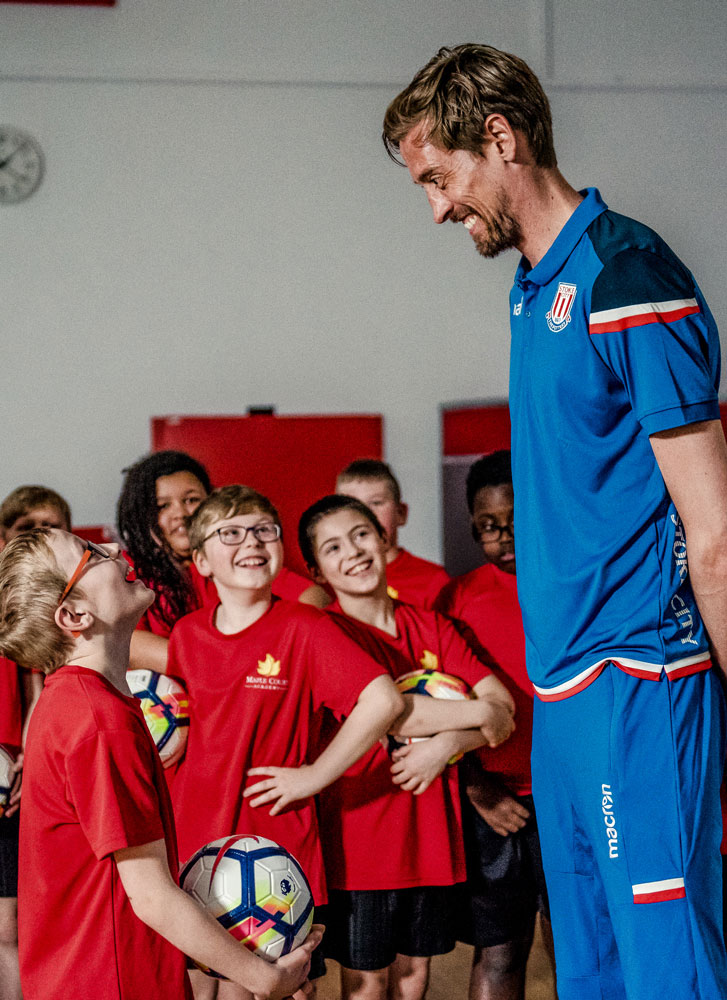 In the first of the three films, Everton's Wayne Rooney, Theo Walcott and Davy Klaassen surprise a group of primary school children by delivering a maths lesson they will never forget. Subsequent films show Stoke City's Peter Crouch taking on the role of a PE teacher and performing the robot in a lesson with a difference and Newcastle United's , Ayoze Perez, Massadio Haidara, Florian Lejeune, Christian Atsu and Javier Manquillo making spelling more exciting by bringing a Premier League touch to an English lesson.
The new Premier League Primary Stars campaign will build upon the League's previous successful integrated marketing campaigns that ran across TV, cinema, radio, digital and social media during Spring and Autumn 2017.
The aim of the latest campaign is to drive deeper levels of engagement and build advocacy among parents and teachers, resulting in media spend being focussed on YouTube, Facebook and Instagram alongside Digital Display, Skins and Search.
Media partnerships with Bauer Media's commercial radio stations – including Magic Radio and Bauer's regional network – and leading parenting blogger network Mumsnet will be used to drive further engagement.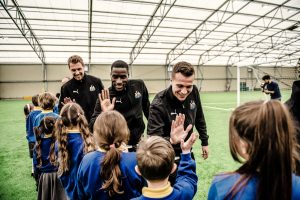 The 'Best Lesson Ever' videos have been directed by Jo Tanner with the campaign produced by advertising agency Y&R London. Media planning and buying was managed by Wavemaker.
Richard Masters, Managing Director at the Premier League, said: "We are proud of the impact Premier League Primary Stars has had during its first year and this campaign highlights the positive role our clubs and their players have in inspiring children to learn. We hope this campaign will engage parents as well as teachers and result in more primary schoolchildren benefitting from the programme."
"The Premier League is renowned internationally for its entertainment and drama," said Jim Bolton, Deputy ECD of Y&R London, "but we wanted to shine a spotlight on the work they do away from the pitch, how they are using the power of the Premier League to inspire a generation of primary school children."
Source: Y&R London