Rovio Entertainment Corp. is thrilled to announce the opening of Anger Birds World in Qatar – a first-of-its-kind family destination developed by leading location-based entertainment company, Trimoo. The newly completed indoor section of Anger Birds World is the first area of the park that is now open for visitors, with its outdoor area set to open at a later stage.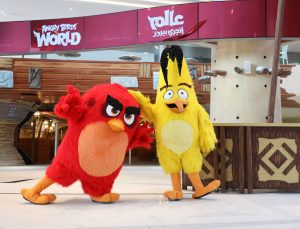 The opening of the Anger Birds World entertainment complex plays a key role in Rovio's extensive multi-year brand licensing roadmap, which is being driven by the much anticipated release of The Angry Birds Movie 2 in late 2019.
Located in the heart of Doha Festival City, this state-of-the-art entertainment park boasts a staggering 17,000 square metres of floor space. Fans of the multi-billion downloaded mobile gaming series can live out their greatest Angry Birds fantasies through a range of heart-pounding rides and attractions, such as the Trampoline Universe – a mammoth 1,300 square metre area full of gravity defying trampolines. No fowl play allowed; Angry Birds fans can find themselves soaring like Red by hitching a ride on the exhilarating 106 metre Own the Sky roller glider.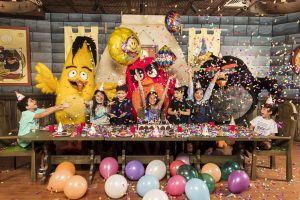 Simo Hämäläinen, Senior Vice President of Brand Licensing at Rovio Entertainment, commented: "Anger Birds World is our flagship experiential destination where millions of our passionate fans can immerse themselves in the wonderful world of Angry Birds. Our new world-class attraction based in the heart of Doha, Qatar is another clear demonstration of the global appeal of the Angry Birds brand. Rovio has its strongest licensing roadmap to date, which is being spearheaded with the theatrical release of The Angry Birds Movie 2 in September 2019. These are exciting times for Rovio. "
Anger Birds World also features an educational attraction called the Big Tree. It's an interactive learning centre where children learn about science, explore their creative sides and express their musical abilities.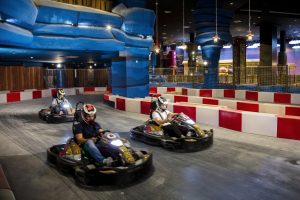 Racing fans can challenge friends and family in the world's first indoor and outdoor multi-level, 261 metres long karting track that is inspired by Angry Birds GO! game.
Riad Makdessi, Chief Executive Officer at Trimoo, commented: "Anger Birds World is a world's first in every aspect, from the theming to the choice of rides and entertainment. At Trimoo, we strive to deliver more than just entertainment. The park's innovative concept supports our greater mission of creating lasting memories for every guest. Through creativity, innovation, game and design thinking, we believe we can revolutionise the way people experience the world – andAnger Birds World is the first step towards realising our goal. This is a significant milestone for us, as we bring to Qatar and the Middle East, one of the largest indoor and outdoor entertainment hub for the whole family."
Anger Birds World features an abundance of food, merchandise and event space. South Beach Café offers a variety of themed foods and beverages that cater to everyone's needs. Official Angry Birds merchandise will be available to take home from stores in the park. There are also two themed birthday celebration rooms called 'Bird Day and the 'Celebration Lounge'.
Source: Trimoo