HSBC, the official tournament co-sponsor, and Saatchi & Saatchi, London launches their latest film, 'The Descent' to support and build anticipation for the historic Hong Kong leg of the series.
Running from the 8th – 10th April, the Cathay Pacific / HSBC Hong Kong Sevens Tournament is the pinnacle of the HSBC World Rugby Seven Series: a place where reputations are made and nations collide for the prestigious Hong Kong title.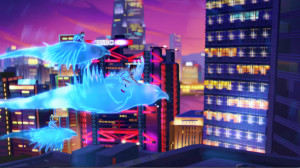 This year, HSBC and Saatchi & Saatchi have plunged into the world of animation to dramatise the epic descent on Hong Kong as the teams make their way to the stadium and prepare their stake to the title claim.
The film was directed by Stephen McNally from Blink Ink and features lifelike characterisations of players including Tom Mitchell from the England RFU and Madison Hughes from the USA RFU. Other cameos include rugby legends: Brian O'Driscoll, Jason Robinson and George Gregan.
The 60" film will launch in social channels this week as well as owned, digital, outdoor and in stadium next week.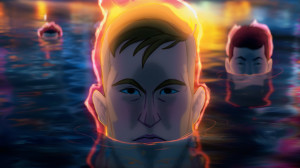 Hamish Goulding, Senior Marketing Manager, HSBC, commented "The 2016 Cathay Pacific / HSBC Hong Kong Sevens returns as part of a bigger & better HSBC World Rugby Sevens World Series. With the game also on the Road to Rio in 2016, the sport is about to hit new heights and Hong Kong is the spiritual home of the sport. We are particularly excited to raise our game and draw on some new creative influences, from the use of animation to a
beast of a soundtrack."
Hugh Todd, Creative Director at Saatchi & Saatchi, London, added "The collaborative process between HSBC, Saatchi & Saatchi and Blink Ink has been second to none and resulted in a film which captures the true spirit of the Hong Kong Sevens."