Britvic owned Robinsons, together with Saatchi & Saatchi London, have released their "most sophisticated Robinsons yet" campaign to promote Fruit Cordial, their second range of products created especially for grown-ups.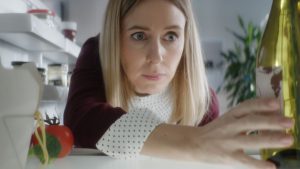 The launch of Robinsons Fruit Cordial follows the launch of Robinsons Fruit Creations in January earlier in 2018. The TVC creative marks a continuation of the new brand platform for adults, tapping into the disarming wisdom of the nation's squash experts, children, to inform adults what they're missing out on.
The hero 30" TV advert shows a woman reaching into the fridge for a bottle of wine, only to be interrupted by a young boy, advising her to choose the new Robinsons Crushed Lime and Mint Cordial instead. As her hand reaches forward, we hear the young voice in the background say "Lucy, it's only Monday! I always have squash after I've had a tough day at school."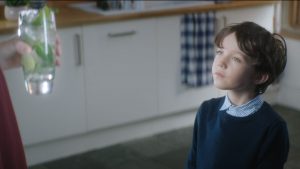 The calm and assertive child informs us that this new sophisticated range from Robinsons is perfectly suited to adult palates and makes a great alternative beverage.
The new Fruit Cordial range comes in three flavours: Crushed Lime and Mint, Pressed Pear and Elderflower and Rhubarb, Raspberry and Orange Blossom, and is the most sophisticated drink range from the Robinsons brand.
The new 30" film and shorter 20" cut down will run for three months from March and will be shown across TV in the UK.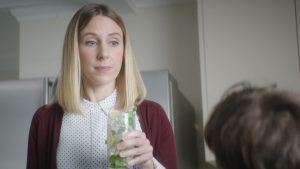 "The Fruit Cordial campaign is a continuation of the new adult proposition for Robinson's," said Kevin McNair, GB Marketing Director at Britvic. "As modern tastes evolve, we're continuing to see that adults are looking for 'better for you' soft drinks options that are more premium and more enjoyable. Fruit Cordial, with its beautiful combinations of real fruit and botanicals, premium glass bottle and no added sugar, is ideally suited to meet this need so we're excited to be bringing the new creative to TV screens this spring. As an extension of the 'Listen Up' platform launched earlier this year, the new creative is designed to draw awareness of new Fruit Cordial as a considered drink of choice, based on the recommendation of a seasoned child squash expert, an invaluable voice of reason."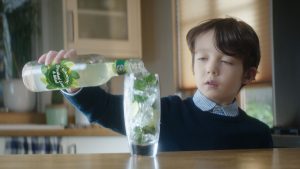 "The juxtaposition of children experts next to the adult novices challenges viewers to consider Fruit Cordial as a sophisticated, alternative beverage for any time of day," said Kate Stanners. "We've refreshingly given charismatic children a voice to educate their elders on the tastes and benefits when choosing Fruit Cordial."
Source: Saatchi & Saatchi London