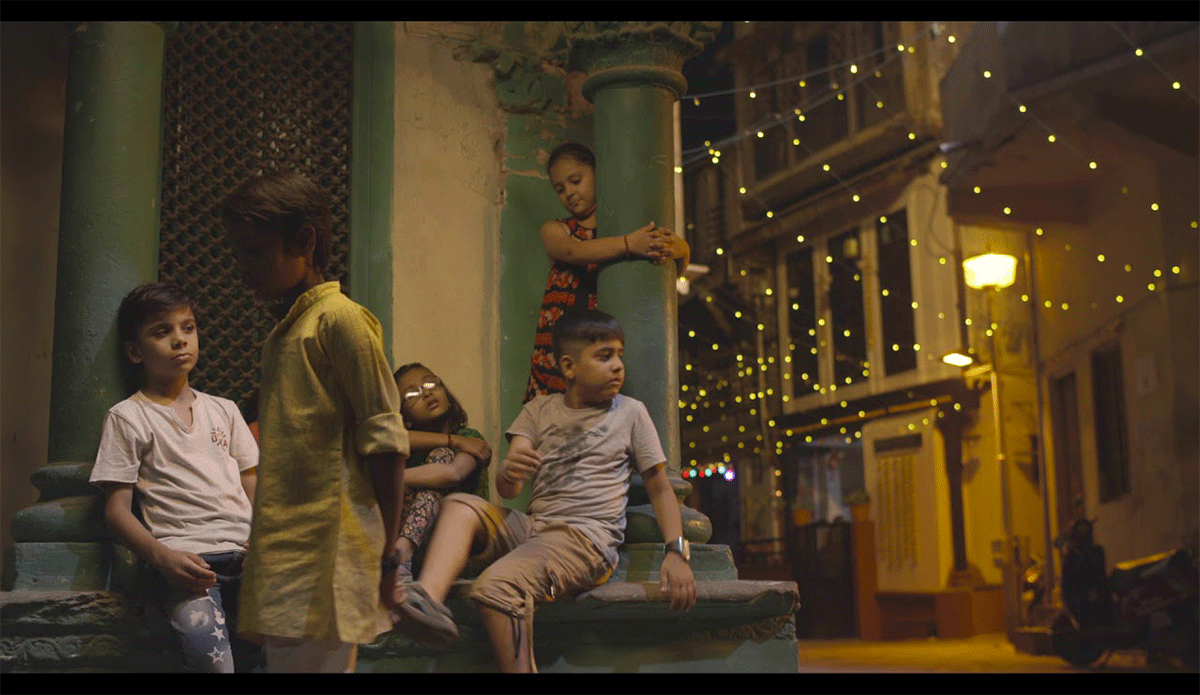 Scarecrow in association with Radio City launches 'Radio City ke patakhe' Iss Diwali, khushiyan hogi, dhua nahi – a Diwali initiative where the channel will burst crackers on the radio. The initiative is launched with an ad film 'Patakhon ka Aurangzeb' that will remind people of the nostalgic Malgudi Days. Radio City urges the listeners to enjoy a smoke free experience with a zing of music on Radio City. The money you save can light up somebody's Diwali.
To launch the initiative, Scarecrow Communications in association with Radio City created 'Patakhon ka Aurangzeb' – a short narrative to revive the timeless stories we used to enjoy on television.
With respect to the Supreme Court's decision to ban firecrackers due to its harmful effect, Radio City, a brand who has always been an integral part of a city's festivities has found an innovative solution that will let cracker-lovers across the nation enjoy the festival without hurting the environment. As a part of the national on-air activity, Radio City encourages the idea of celebrating Diwali without the use of crackers to help make this a smoke free and environmental friendly festival.
Shot at the heritage lane, Desai Ni Pol in Ahmedabad, where the legendary Gujarati poet Akha Bhagat once lived, the film weaves the story of a khadoos uncle one finds in every colony. An uncle who won't allow kids to play cricket, who will snatch their cricket ball, and even scold them from bursting crackers. There's always an Aurangzeb type uncle in every colony. And this film is a story revolving around the khadoos uncle and a group of mischievous kids who have been asked to not burn crackers, but still do it in their own little mischievous way.
Commenting on the film, Manish Bhatt, Founder Director, Scarecrow said, "This is not just a film, it's a revival of stories like Malgudi Days we have grown up watching. Short story narratives are adorable for kids and early viewers. But lately, that trend has changed. We rarely see villains like Mogambo and Gabbar these days. Through Aurangzeb, we got an opportunity to create a small khadoos character that's a tribute to the ones we have seen in our old days."
To accentuate the film further, more layers have been added to the khadoos uncle's character.  For example, in the film, he is shown as a connoisseur of classical music. A classical song has been created to highlight the different moods and conflict. The song is sung by Aniket Khanderkar (a renowned classical singer and mentor from Ahmedabad) and has been rendered in Raag Darbari, a midnight raga that features quirky use of lyrics 'Soor ki sej pe sove asurva' (indicating a demon sleeping to the beats of music).
Commenting on the launch of these initiatives Mr. Kartik Kalla, EVP and National Head, Programming, Marketing and AudaCITY, Radio City 91.1 FM said, "Radio has the impact and the potential to reach out to the masses and we at Radio City want to leverage this to promote the true essence of Diwali. Through Radio City ke patake , we want to educate people to look beyond crackers this festive season and inculcate the culture of a safe, and pollution-free Diwali."  Produced by Green Chutney, the short film is directed by Manan Bhatt and was conceived and executed in a record time which was less than a week.
Source: Scarecrow