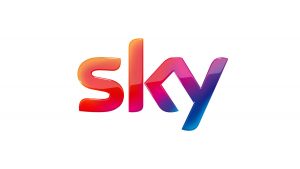 Following a comprehensive review, Sky announces that MediaCom has been reappointed as Sky's media planning and buying agency. The partnership will see the two companies work together to set industry-leading standards for transparency and accountability across the media supply chain.
The new contract will build on Sky and MediaCom's existing relationship by bringing the best strategic thinking to Sky's brand across five European territories; the UK, Ireland, Spain, Germany and Austria.
After participating in a three-way pitch, MediaCom has been selected for their talent, creative thinking and insights, as well as their commitment to improve the effectiveness and efficiency of Sky's media spend.
Sky began a media buying review in October 2017 following significant changes to Sky's business, the media landscape and the media market since the last UK review in 2004. As one of Europe's largest advertisers, Sky undertook the review as good business practice.
Prior to the new contract Sky had been supported in the five reviewed territories by a range of media-buying agencies including MediaCom, iProspect and Mindshare. Sky Italia was not included in this review and continues to be supported by MEC and Simple Agency.
MediaCom is expected to begin working on the relevant Sky accounts from July 1 2018.
Stephen van Rooyen, CEO of Sky UK, said, "Today's announcement builds on our long term partnership with MediaCom and sets industry-leading standards for the transparency and accountability of media-buying practices. MediaCom share our ambition to continually improve the way we use media and, together, we will improve the effectiveness of Sky's media spend across Europe."
Josh Krichefski, CEO of MediaCom UK, said, "I'm thrilled that Sky have chosen to reappoint MediaCom. Sky is a business with innovation at its core. This has led to the brilliant content that has defined Sky's position as a leading broadcaster, as well as a business that establishes leadership positions in every sector it moves into. We're proud of the relationship we've built over the last 14 years and we will now build on that, mirroring Sky's drive and creativity in the work we deliver for them. The team at Sky always challenge us, and we are very excited about this new chapter."
Source: MediaCom