SNAP LDN has created a new Purplebricks campaign, bringing 'Commisery' to life in operatic style. The new 60" TVC continues to highlight the misery of paying too much in commission, but in more dramatic style to previous ads in the long running campaign.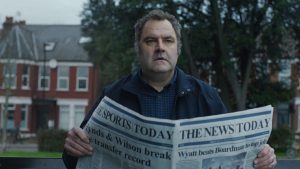 We see dramatic slow-motion shots of people stuck in a thousand-yard stare; a mum drenching plates with gravy, a teacher letting anarchy reign, a rugby player about to experience a thumping tackle. Each one of them is caught in a catatonic state whilst mayhem ensues around them. The visual feast is set to a 17th Century classical piece, 'What power art thou' by Henry Purcell.
The final reveal brings it all together as we see a couple stood motionless with the same thousand-yard stare, only to realise that they have seen a poster explaining the misery; spent thousands on commission but got nothing more for your money?
The fully integrated campaign is running in the UK across TV, OOH, digital and supported with sponsorship.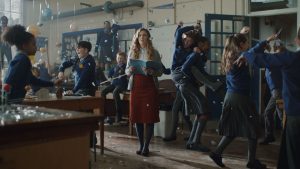 Ed Hughes, Chief Marketing Officer of Purplebricks said: "This new campaign takes commisery to new heights and what the team have created is a truly outstanding piece of creative that delivers more punch without losing the charm and wit of the brand. We know that many people still opt for the traditional way of selling homes out of learned behaviour and the brief we set here was to encourage the nation to think again, consider a smarter alternative and shake off this habit. The end result is an epic spot that fully answers that brief."
Jon Boardman, CEO at SNAP London, added: "The Commisery campaign has been an outstanding success for Purplebricks to date. This latest campaign demonstrates the confidence in both the idea and how the business is transforming the category of estate agency."
Source: SNAP LDN