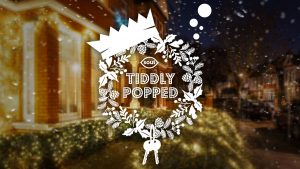 Getting home after the office Christmas party can be tough. And getting your key in the door when you've had a few can be even harder. Creative agency Soul have come up with the solution. They've created 'Tiddly Popped' – a fun interactive game that helps people train for the inevitable this festive season.
Inspired by first-hand experience of the struggle that can ensue when returning home slightly worse for wear, they've produced a free desktop and mobile game to help prevent people from getting stuck out in the cold.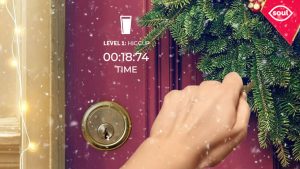 The challenge is to get your key in the door in the quickest time possible. But each level comes with its own drunken obstacles, making it harder and harder to get inside and in the warm.
Shaun Moran, Soul Creative Director, said: "We wanted a fun idea that people can relate to. This is an agency Christmas card done the Soul way."
Tiddly Popped launches on 1st December through Twitter and is available via social media and a dedicated web page.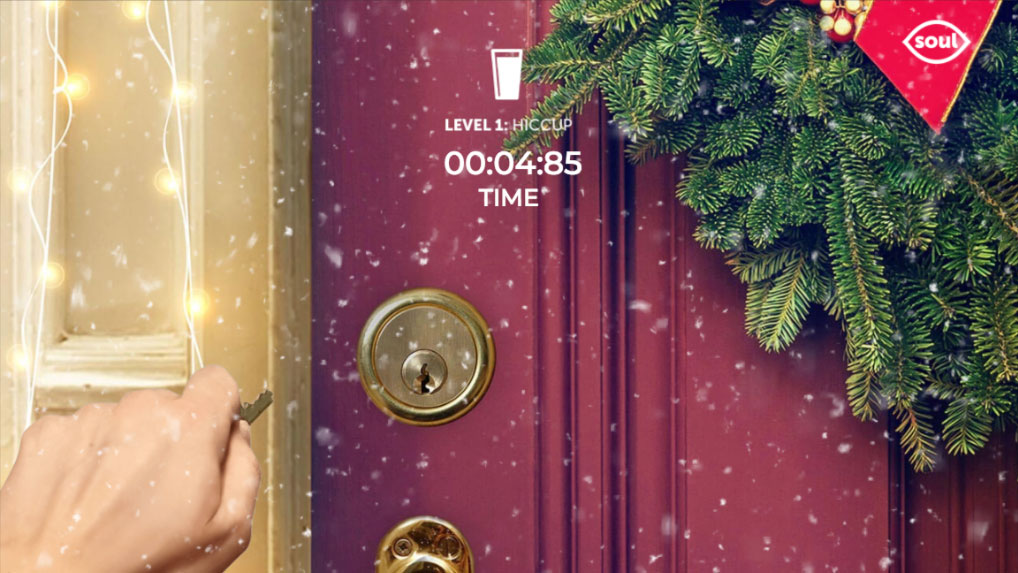 Source: Soul