Your Care is our Business campaign brings warmth, humour and a twist to show there's more to Specsavers than just glasses
A national campaign is launching by Specsavers this weekend to shine a light on the local experts who own and run individual stores – providing the best level of care to their communities.
In typical Specsavers' style, Your Care is our Business brings warmth, humour and a twist,launching with a six-week TV advert followed by radio, press, OOH, digital, YouTube, podcast and social.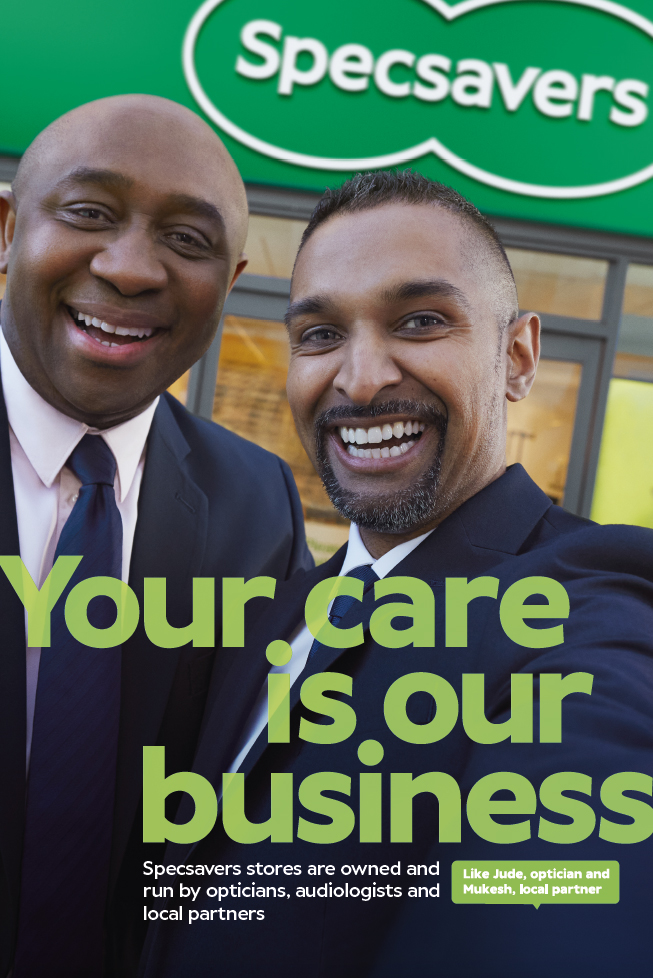 The TV ad, features people talking about and describing someone they have a great relationship with. The narrative then twists to reveal they are actually talking about their Specsavers' optician or audiologist. The descriptions, which include "He has this way of looking into my eyes" and "Before I met her, my life was a total blur", are chosen to have a witty double meaning. Everything they have said makes sense for an optician or audiologist.
Across press, OOH and digital creative the campaign features real optical and audiology partners to communicate that there's more to Specsavers than just glasses. The creative shows partners outside their stores taking a selfie, showing pride in their job and emphasising the expertise and care they can offer to customers by owning their own businesses.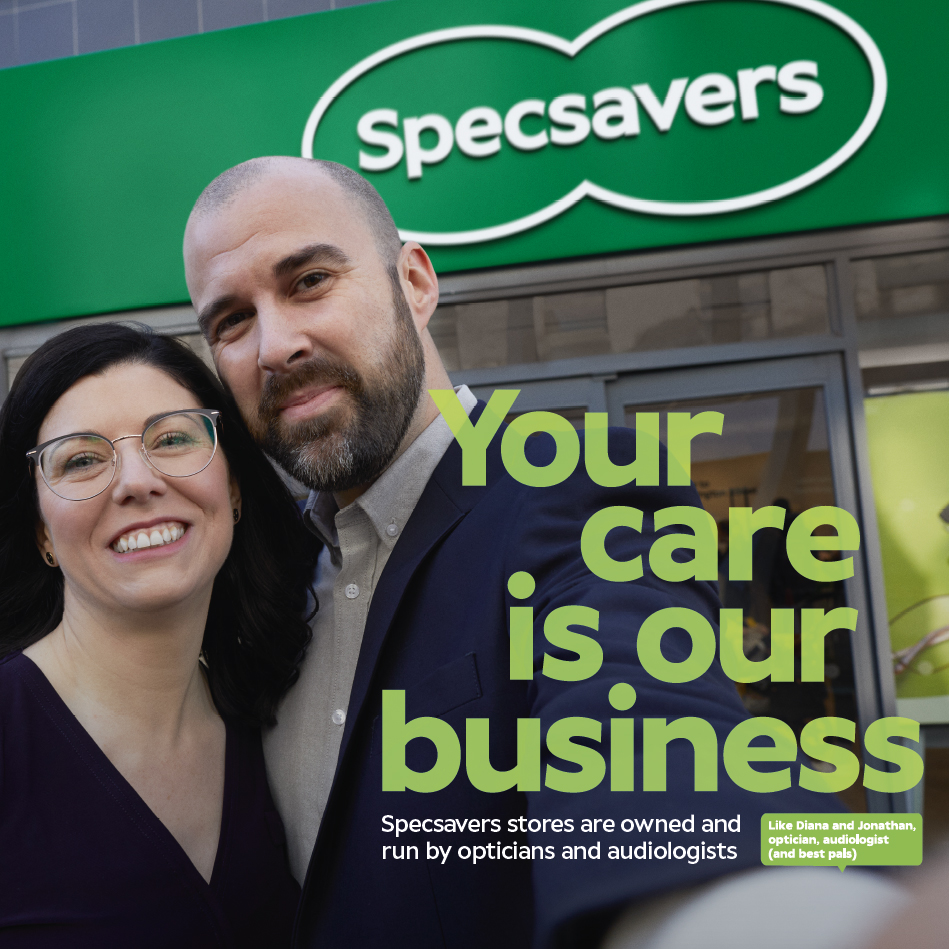 Victoria Clarke, Marketing Services Director at Specsavers, comments:

"Our research shows that manypeople are unaware of our partnership model where each local Specsavers store is individually owned and run by the opticians and audiologist.

"The Your Care is our Business campaign has been created to drive brand reappraisal by highlighting the level of expertise and care that each Specsavers partner brings to the job, owning their own business within their local community."
The Your Care is our Business campaign follows Specsavers' hugely successful domiciliary campaign 'I Don't Go' that launched last year to highlight its home visits service. It forms part of Specsavers' wider strategy to highlight the brilliant but lesser-known services they offer.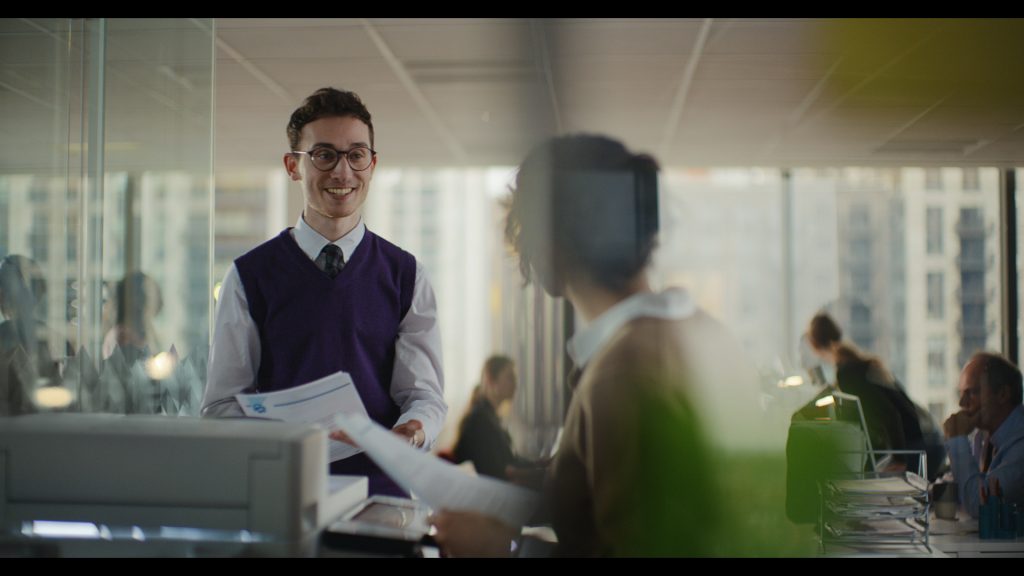 Source: Specsavers