BMW Motorrad unveils an epic branded short content film, 'The Someday Ride', to launch its new 3ASY RIDE motorcycle in the US market. Creatively devised by M&C Saatchi and directed by Ben Perry, the rousing film aims to broaden what it means to be a motorcycle owner as the BMW Motorrad seeks to engage a new audience.
'The Someday Ride' takes us on an exhilarating journey as we follow two siblings spontaneously embark on the adventure of their dreams. Pure escapism follows as the newly liberated riders leave behind the distractions of everyday life, ditch their phones and embrace the spirit of the open road. The 3' 53" film ends with the motivational line, 'Your Someday Starts Today' – emphasising the idea at the heart of the new model of empowering people to achieve the ride of their lifetime.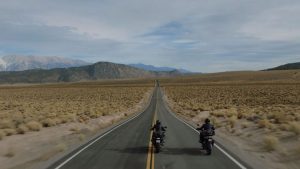 Ben Perry, who is represented by Armoury in the UK and hobnob in the US, teamed with M&C Saatchi early in the creative process allowing him to execute his distinctive style. His unique flair for capturing naturalistic performances breathes fresh life into the classic 'road trip' narrative, while stunning cinematic visuals give the film a mesmerising richness.
"It's not very often you get to be a part of the creative from the ground up, so I was excited by the possibility of shaping the whole film. I worked closely with the team to develop the script and draft each version, meaning I could develop some additional ideas. For example, I loved the idea of, juxtaposing voicemails with the characters' journey in place of a conventional voiceover," said Ben.
The team pushed the creative boundaries of traditional motorcycle advertising, broadening BMW's appeal to a wider audience through its young, ethnically diverse cast.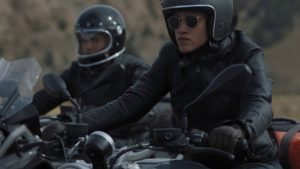 "We're so used to seeing cool, bearded motorcyclists in this genre or a couple taking a romantic getaway," commented Ben. "We really wanted to push the boat out when it came to casting. So we decided to tell the story of a brother and sister, which felt like a more relatable, interesting and unique relationship to explore."
Shot over four days, the shoot required extensive preproduction and precise scheduling to capture the expansive range of locations. Deciding early on to shoot without artificial lighting, the team planned according to sunlight hours to get maximum coverage of the landscapes.
Ben explains: "We shot with a small crew and travelled light. Because we were travelling long distances between locations to get the best variation of landscapes, we had to time things to a tee to make of the most of the shoot day."
The film is now live on BMW Motorrad's website and social channels.
Source:Â M&C SaatchiÂ