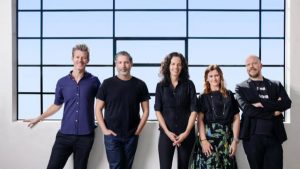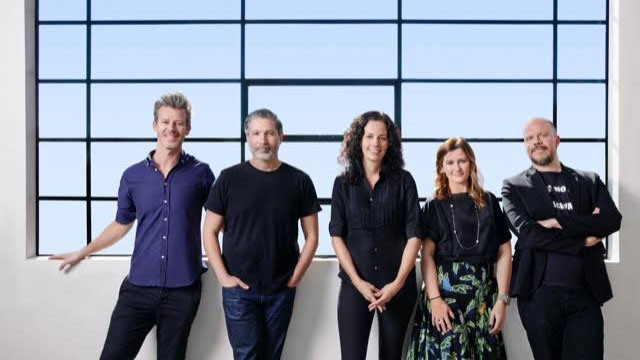 Sunshine, the brand and entertainment consultancy and production studio, has secured investment from entrepreneurs Mike Dolan and Adam Zhu and the Chinese brand consultancy, Shunya.
The London and Los Angeles based company works with luxury, fashion and lifestyle brands looking to extend beyond traditional marketing into entertainment, in addition to partnering with rights holders looking to extend their brand portfolio.
Over the last five years, the company has built a world-class reputation generating short and long form content, live experiences and entertainment formats for clients ranging from Gucci to Grey Goose.
Capitalising on 45% year-on-year growth in 2017, plus recent new business wins for Balmain, Harrods, H&M Studios, Esprit, The Modist, Sennheiser, BBC Studios and Grey Goose, the company is seeking to accelerate its growth and global footprint.
There will be particular focus on enhancing Sunshine's capability in Asia in order to service their clients in the region, and also starting to work with Asian brands, supporting their development in other markets, particularly in North America and Europe.
Sunshine co-founder Kit Hawkins said: "We're delighted to have successfully closed our first round of funding with a team of hugely experienced and dynamic individuals in whom we have found real, mutual strategic value. This investment validates a new model of brand and entertainment company."
"The dynamic changes in the on-demand entertainment and tech landscapes in Los Angeles have created fantastic opportunities for fashion, luxury and lifestyle brands to engage in new ways in the market" said Jenna Barnet, Sunshine's President.
The company has recently co-produced , the nine-part Jamie Foxx fronted entertainment series for Grey Goose, which featured Dwayne Johnson, Denzel Washington, Chadwick Boseman and Melissa McCarthy, and is the most successful branded content series on Facebook Watch to date. Sunshine also recently co-produced the Jake Nava directed interactive music video for Balmain starring Milla Jovovich, Daphne Guinness and Sergei Polunin.
Michael Dolan, former Chief Executive Officer of Bacardi Limited, said: "We're at a very interesting point in time for both the entertainment industry and the world of marketing. These guys have built a truly hybrid team and model. Their work is not only valuable, it's a breathe of fresh air."
Prior to Bacardi, Mr. Dolan was Chairman and Chief Executive Officer of IMG Worldwide where he was the architect of the development and execution of the Company's global growth strategy, leading IMG's expansion into high growth markets, including China, India, Brazil and Turkey, as well as expansion into new business areas. In May 2014, he completed the sale of IMG to a consortium of WME and Silver Lake Partners.
Adam Zhu, most recently Chairman of Greater China and Special Advisor of Chief Executive Officer at Bacardi Limited; said: "Sunshine's focus on working with media and rights owners to bring long term brand thinking and strategy to their entertainment properties is both smart and very relevant for the Chinese market."
Prior to Bacardi, Mr. Zhu was a shareholder and Chairman and Chief Executive Officer of IMG Greater China, and also served as Vice Chairman of IMG Asia Pacific (2011-2015). From 2007 to 2011, Mr. Zhu was a Managing Director of Investment Banking at Bank of America Merrill Lynch, and also served as Head of Merrill Lynch's Beijing Representative Office. Mr. Zhu is also Chairman of Beijing Vive Sports and Entertainment.
"Sunshine's approach and philosophy is a radical departure from conventional marketing thinking," said David Zhang, CEO and Chairman of the Board of Shunya International Brand Consulting (Beijing) Co,Ltd. who led the Shunya investment. "As a result, they present a huge opportunity for businesses in the Chinese market to gain competitive advantage."
Shunya currently has near 400 professionals focusing on different communication fields, combining international expertise and local experience and perspective. Shunya's head office is in Beijing, with branches in Shanghai, Guangzhou, Zhuhai, and Changsha and is a public company listed in Shenzhen Stock Exchange Market.
Source:Â Sunshine