TBWA\RAAD has once again proven that it's got its finger on the pulse when it comes to producing exceptional work that helps achieve the business objectives of its clients and resonates with a local, regional and even global audience for its level of creativity and great effectiveness.
Contagious recently announced the Contagious Pioneers 2019 – its global ranking of the agencies that consistently set the standard for creativity, innovation and excellence in marketing.
As in previous years, the ranking is based on a rigorous analysis of campaigns featured on Contagious I/O – an online intelligence tool and database of the most innovative and effective marketing in the world.
Contagious is one of the top publications dedicated to the advertising and marketing industry and has set a benchmark when it comes to publishing the best content and featuring the most effective campaigns from all over the world.
"We are truly honoured to be recognised as the #8 agency on the Contagious Pioneers list for the second year in a row," said Reda Raad, Group CEO of TBWA\RAAD. "Disruption and bravery are at the core of everything we do. And we put these to action on a daily basis to come up with effective and creative solutions for our clients' brands and bring value to their businesses. I dedicate this achievement to our brave pirates who never cease to amaze me, to our dear clients who have trusted and supported us all the way and to the entire TBWA collective, our disruptive family."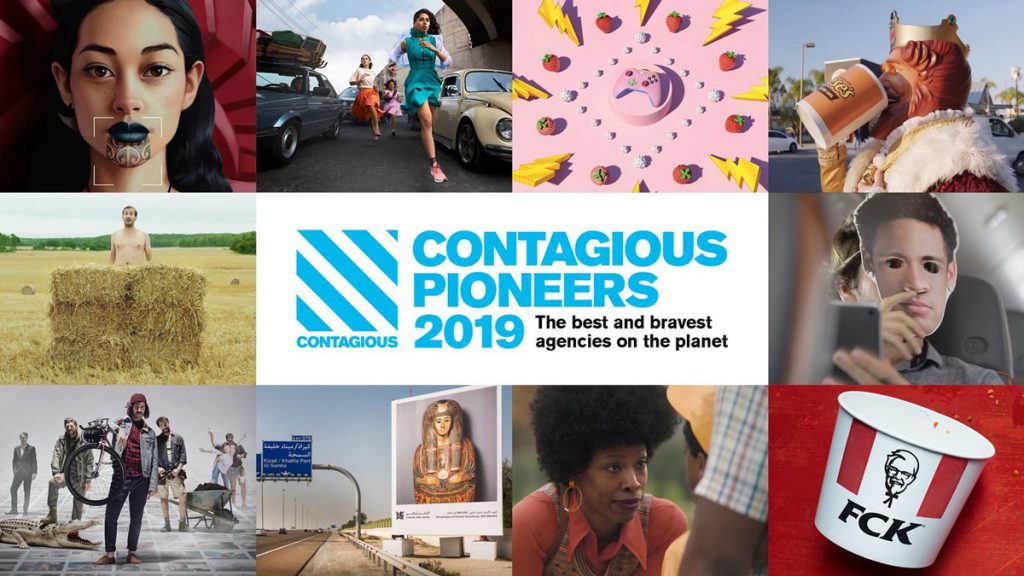 "There is no shortcut to becoming a Contagious Pioneer agency other than consistently producing exceptional work for your clients," said Alex Jenkins, Contagious editorial director. "Our team of writers, editors and strategists at Contagious have extremely high standards and look for truly original marketing ideas built around creativity, technology and behavioural psychology."
Paul Kemp-Robertson, Contagious founder, said: "The criteria behind the Contagious Pioneers rankings are deliberately democratic. No entry fees, no spray and pray. Since 2004, the Contagious editorial team has built a fiercely protected reputation for identifying the world's most innovative, disruptive and agenda-setting ideas. For an agency to earn Pioneer status, it therefore takes bravery, ingenuity and consistent originality across a range of clients and categories. It's a phenomenal achievement."
Source: TBWA\RAAD