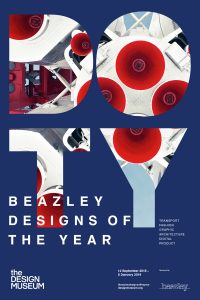 Beazley Designs of the Year is the Design Museum's annual global competition to identify the most innovative designs from around the world. The world is full of amazing things and new inventions that aim at making our lives better – this exhibition is where you can discover and explore a selection of the very best.
Created by Leo Burnett London, the activity breaks in August 2018, with the exhibition opening on the 12th September 2018.
The creative challenge was to create ownable assets that inform, educate and inspire consumers on what they will discover at the Beazley Designs of the Year exhibition.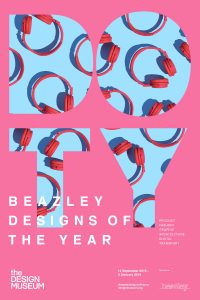 The approach to the challenge was to create a visual identity for the awards which condenses their 'Designs of the Year' to DOTY and using the acronym as a device to visually showcases the "six sides of Beazley Design of the Year". The new identity shows how design is so much more than the aesthetic but inherent in everyday life, and that the Beazley Designs of the Year exhibition offers access to this vast range.
This is achieved by highlighting the 6 different categories in the award which has the twofold benefit of giving more context to the exhibition, but also by shining a light on the different aspects of the exhibition which will appeal to a broader range of visitors.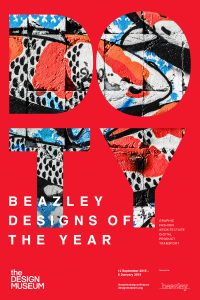 The campaign contains a new visual identity, press, OOH and digital assets.
Alice Black, Director of the Design Museum said: "Every year since 2008, Beazley Designs of the Year celebrates design and designers that deliver change, enable access and extend the design practice. It's about the positive impact of design on the world. This year, we feel honoured to be working with such exceptional creatives at Leo Burnett London for our campaign."
Chaka Sobhani, CCO at Burnett said: "We feel hugely privileged and excited to be working alongside the Design Museum on Beazley Designs of the Year. The awards themselves are a celebration of the best, most surprising and important work from around the world – we hope we can help bring as many people to this amazing exhibition and get them excited about design in all its amazing forms."
Source: Leo Burnett London