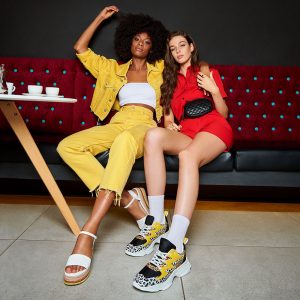 The Dune Group has appointed ZAK as creative agency for the footwear retailer's new brand, Head Over Heels. This follows a pitch process run through Creativebrief.
ZAK, who specialise in connecting brands to under 30s, has been appointed to introduce the brand to an audience of dynamic, ambitious and style-conscious women, who are done with "fast fash" and are looking for more meaningful, culturally relevant fashion brands to match their needs. The scope of work includes digital and OOH advertising, branded content and social campaigns.
Kelly Nairne, Head of Marketing Communications for The Dune Group said, "We're delighted to be working with ZAK on Head Over Heels. Their expertise in this sector will be invaluable in bringing the brand to the right audience. Head Over Heels brings a new audience to The Dune Group, and now we're confident we've found the right agency to bring the brand to life."
Jo Davies, Chief Executive for ZAK, said: "The Dune London brand is synonymous with great footwear. It's a brand of true heritage and with Head Over Heels, it's entering a new and exciting phase where it'll target younger consumers more directly. As soon as we saw the brief, we knew the job we could do, and the thinking we could bring. The Head over Heels brand fits exactly with our proposition and we're very excited for things to come."
ZAK's work for Head Over Heels will launch in March 2019.
Source: ZAK