[KGVID width="600″ height="338″]https://marcommnews.com/wp-content/uploads/2015/11/CP_TEASER_03_converted.mp4[/KGVID]
International content company, The Moment, has created a unique new television series in partnership with The Open University, exploring whether sports science is the answer to achieving perfection in sport. The show, entitled Chasing Perfection, is being aired on Channel 4, with the innovative content also being used to promote and enhance courses at The Open University.
The two-part series, presented by athletics sprint legend, Michael Johnson, will run on television and online. Previous work created by The Moment and The Open University has always achieved a great blend of entertainment, information and education for a global audience, e.g. in 2013, the entertaining, 'Escape from the Board Room', which was broadcast worldwide on BBC World News.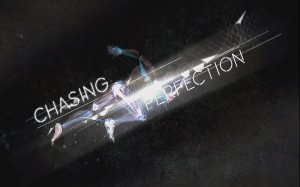 However, this new series is the most pioneering, thought-provoking and challenging piece of content they have done together. The new TV series is a key element of the audience journey to stimulate students and non-students alike, and increase the reach of The Open University's content and drive viewers to its free learning website, OpenLearn.
Ryan Reddick, Executive Producer, from The Moment said: "Brands should look to The Open University for inspiration in creating useful, innovate and watchable content. We could have not had a more suitable presenter in Michael Johnson, who was genuinely the best and only person who could have delivered this content in such an impactful way."
Caroline Ogilvie, Head of Broadcast and Partnerships said: "Our collaboration with The Moment in shaping ideas for this series was a satisfying project since the series and short films they made for us blend entertainment and insights that provide engaging educational material. Their skill in telling stories around potentially complex ideas will excite athletes, parents, coaches and our students."