On April 20, in response to the news that Arséne Wenger will be stepping down from his incredible 22-year career as Arsenal FC's manager, WCRS has created a tactical social advert for RAF Recruitment showing that a career as a 'Gunner' isn't just in football.
RAF Regiment Gunners are the infantry of the Royal Air Force. These elite soldiers carry out a range of crucial duties to defend RAF bases and overseas air operations. So what better way to highlight this crucial role than to jump onto the news and make the link between Arsenal's 'Gunners' and RAF Gunners.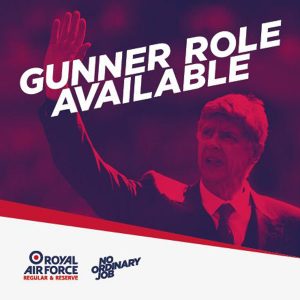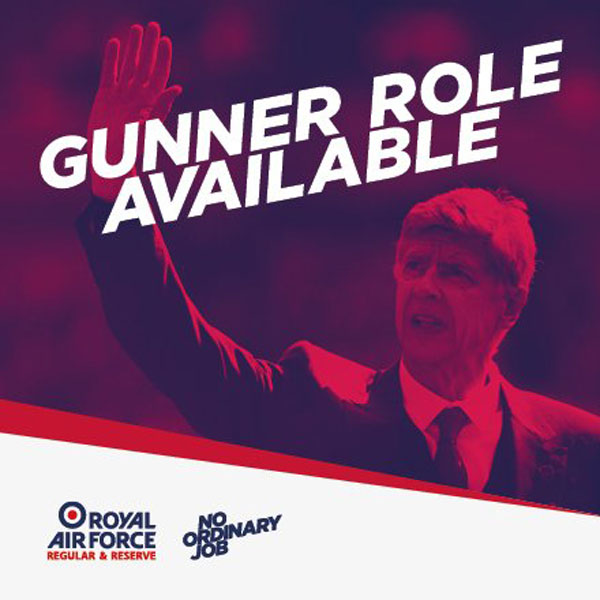 The team mocked up a typical recruitment advert – but with a twist and play on words. This image went out across their Facebook and Twitter channels with the copy: 'You too could have a long and successful career as a Gunner'.
Credits:
Client: RAF Recruitment
Agency: WCRS
Executive Creative Director: Billy Faithful
Creative Directors: Ben Long
Creatives: Alexander Ball & Naz Nazli
Agency Producer: Sam Child
Account Handling: Joe Bowen-Hall
Planning: Matt Rhodes & Mark Harrop
Agency Designers: Harry Fischer
Source: WCRS