In ANR BBDO's new campaign for Beyond Retro, the second-hand chain will not only bring new life to clothes but also to the people who wear them – by turning the price tags on the clothes into Organ Donor Cards. The purpose is to encourage more people to actively take a stand for organ donation.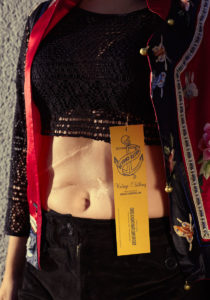 Sweden has the highest will to donate organs within Europe. According to a survey on behalf of the EU Commission in 2009, almost 85% of their wish to donate their organs after their death, but sadly few have expressed their will to donate.
Only 15% of Swedes have registered through the donation registry – too few to match the need: on July 1st, this year, 830 organs were required in Sweden. That's why Beyond Retro, together with the non-profit organization "MOD – More Organ Donation", wants to encourage more people to take a stand for organ donation.
"On average, one person on the waiting list dies every week in Sweden, partly because the lack of organs is so high," revealed Peter Carstedt, founder of MOD – More Organ Donation.
There are plenty of ways to become an organ donor in Sweden – one way is to is sign a donor card and store it in your wallet. That way, if something happens, the medics will know that you've agreed to donate your organs.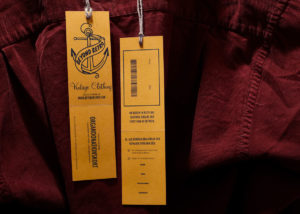 "Few know that it's really simple to become a donator in Sweden. The only thing you have to do is to keep an Organ Donor Card in your bag or wallet. That's why we've taken advantage of a seldom used space that exist on every type of clothing: the price tag. And turned it into a donor card – something that can save lives," said Fabian Lakander, Art Director at ANR BBDO.
Starting September 25th, Beyond Retro's regular price tags in all their stores in Sweden will gradually be replaced by the new price tags, which are also valid organ donation cards.
"This initiative shows that recycling actually can save lives," added Kalle Josephson, Marketing Manager at Beyond Retro.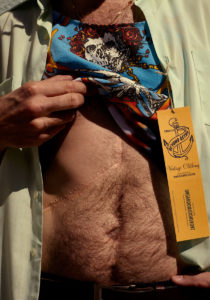 Credits:
Copywriter: Urban Wirdheim
AD: Fabian Lakander
Creative: Nayeli Kremb
PR: Jenny Canborn
Planner: Channa Rogsten
Account Manager: Giustina Guariglia
Graphic Design: William Björnstjerna, Jacob Nathanson
Photo: Johan Hedinger
Stylist: Monifa Love
Source: ANR BBDO