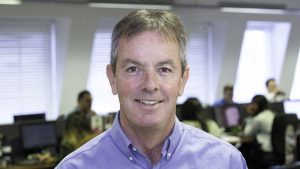 Independent international media agency The Specialist Works has appointed Tim Neligan as Managing Director to lead the next stage of growth following the recent management buyout led by CEO Martin Woolley and COO Parry Jones.
Neligan, most recently Commercial Director APAC & EMEA at Publicis Media's investment arm APX, will help The Specialist Works develop and innovate its strategy across the business. Neligan will focus on TSW's commercial teams and suppliers as it looks to cement its position as the agency of choice for high-growth brands worldwide.
Neligan has worked at some of the largest advertising and media agencies, including his time as COO of Zenith UK, and has managed clients across multiple categories including retail, motor, confectionery, finance, FMCG and beauty.
Working alongside Woolley and Jones, Neligan will be responsible for driving The Specialist Works' commercial plan and will focus on strategic client development, product creation and trading.
Tim Neligan, Managing Director at The Specialist Works, said: "I'm excited to be joining one of the UK's largest independent media agencies at such a pivotal moment in its development. I want to maximise client success and happiness, taking full control of the trading, media and creative teams and using my previous experience to widen and strengthen the current client pool."
Martin Woolley, CEO at The Specialist Works, said: "Talented people are the beating heart of The Specialist Works and I'm delighted to welcome someone of Tim's calibre into our leadership team. We have ambitious plans to grow by investing in technology and people and by anticipating and meeting client needs. Tim is the person to help us be the agency of choice for high-growth brands worldwide. He also happens to be one of the nicest people you could meet, which fits our hiring policy perfectly."
Last month it was announced that The Specialist Works, a full-service brand response agency, had completed a management buyout led by Woolley and Jones.
Their first act was to announce that all non-director staff would receive a cash bonus and be eligible to share in a £2.5million future business growth bonus scheme funded by the exiting Lewcock family and existing shareholders.
The MBO comes on the back of a record year for The Specialist Works and just 18 months after Woolley and Jones were appointed to CEO and COO respectively. The Specialist Works has shown growth every year since launch in 2003 and saw record-breaking growth in 2017 with a 40% rise in gross profit on revenues exceeding £119m. Recent new business wins include Photobox, 23andMe and Rocket League who join a client roster including Ovo Energy, AutoTrader, Beagle Street and Boohoo.com.
The Specialist Works now employs more than 200 people and operates across more than 40 countries with strategy, media and creative experts based in the UK, Ireland, Germany, US and China.
It has accrued awards such as The Sunday Times 100: Best Small Companies to Work For, Campaign 50 Best Places to Work: Top 5 Large Companies, and The Drum Media Agency of the Year.
Source: The Specialist Works