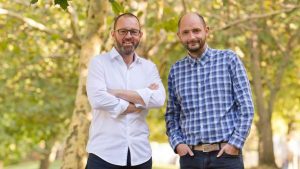 Independent international media agency The Specialist Works opens a new US office in Los Angeles, both supporting and continuing the success of the current US offices in New York City and Atlanta.
Led by Richard Downey, the agency's Global New Business Director, the new office is a direct response to client demand for help expanding into new territories, signifying a move to target specific companies in the eCommerce, app and gaming sectors.
Ahead of opening, The Specialist Works has secured several clients within these sectors, including video game publisher Gameloft, software company Zoho, and gaming app Huuuge Casino.
The Specialist Works plans to use its proven effective planning and buying experience to challenge established operators in the North American market. Harnessing expertise gleaned from helping US clients expand into Europe, and Chinese clients into the EU and US, The Specialist Works will establish itself as the go-to brand response agency for expanding digital firms seeking a smart, single strategy that can be implemented across multiple territories seamlessly.
Downey has a digital first background and extensive experience in both US and Asian markets. In five years at The Specialist Works his accolades have included establishing The Specialist Works' Beijing office and developing its unique 'TV for Apps' service.
Downey also helped bring several international clients onto the agency's roster, such as Alibaba Group's AliExpress and Alipay, gaming app Angry Birds (Rovio), shopping app Wish.com, and several gaming and gambling advertisers.
Richard Downey, Global New Business Director, The Specialist Works, said: "As the eCommerce capital of the world, it made perfect sense for us to launch a new office in LA, surrounded by the kind of clients The Specialist Works already works successfully for. We have a model that's interesting to ambitious fast-growth brands. Although our US presence has only been growing for a few years, we've experienced a hunger for agility; and a trusted partner to expand with internationally."
Martin Woolley, CEO at The Specialist Works, said: "Our biggest growth over the next few years will come from the US market; and with Richard's extensive knowledge of eCommerce and app marketing it was an obvious decision to have him lead the LA office. With a focus on TV and printed media for digital-first businesses, it will be supported by the established TV buying team in New York City and print media specialists in Atlanta. There is a gap in the media agency market for two big things: the ability and depth of knowledge to make TV and print media really work for digital brands, and the ability to offer those services internationally."
Source:Â The Specialist WorksÂ