Thorpe Park Resort has unveiled two life-size Victorian style dolls in London to promote the world's first psychological theme park attraction created by Derren Brown arriving in spring 2016.
The incredibly realistic 4ft 7" high 'living dolls' shocked commuters during rush hour today and were spotted at numerous sites in London including Charing Cross Tube Station, Oxford Street and Burlington Gardens.
The  Victorian twins, reminiscent of The Grady sisters from the horror film 'The Shining', are part of a week-long marketing plan which will see the 'living dolls' roaming high footfall commuter areas across London.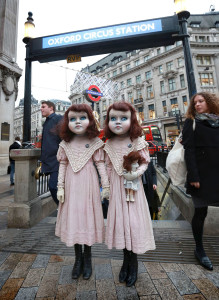 The spooky dolls have been engaging with members of the public by handing out cryptic clues for the attraction in the form of pin badges which feature a mysterious 'track-like' logo.
A specially commissioned team of tailors spent three weeks creating the white Victorian corsets and accompanying pallid doll masks, which concealed the faces of two 10 year old sisters.
The team at Thorpe Park Resort announced the new, world first Derren Brown attraction in October which resulted in worldwide media coverage and endless speculation as to the content of the 'attraction'.
Mike Vallis, Divisional Director of Thorpe Park Resort commented: 'Following the announcement of Derren Brown curating our new 2016 attraction in October, we have had many enthusiasts try to unravel our closely guarded secret. From theme park enthusiasts trying to access the site to fans sneaking into the backend of our social media accounts to look for scheduled posts.  'So due to demand and interest in our largest investment to date we have released our next clue, The Victorian Twins.'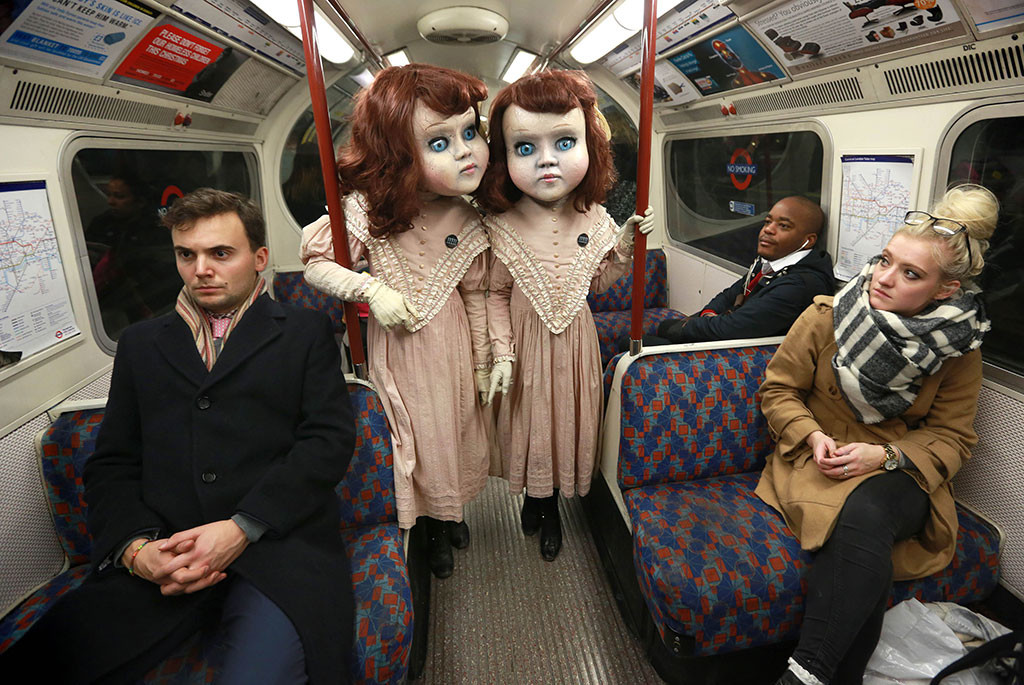 Thorpe Park Resort has released a cryptic microsite to promote the attraction, which crashed on the day Derren Brown's name was released as the new IP. Fans can sign up for information at the site and will be the first to know when more information is released.