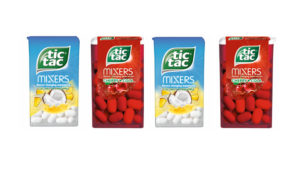 Tic Tac – currently worth £25.2m – is adding a tropical twist to its popular flavour-changing Mixers range, Coconut to Pineapple. The new variant will be available to all channels from September as an 18g pack (MRSP £0.62) and a 49g pack (MRSP £1.41).
The Tic Tac Mixers concept was introduced to the UK market in July 2015 and is now worth £3.9m, growing at +7.5%.
A spokesperson from Ferrero UK explains: "The flavour-changing experience of Tic Tac Mixers has gone down a storm with shoppers, driving 34% incremental category growth over the last year. The new tropical flavour performed incredibly well during consumer taste testing, so we're confident that the addition will drive further category growth."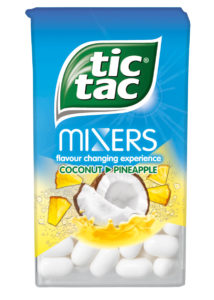 The launch will be supported with a digital campaign and the introduction of clearer messaging on pack to communicate the distinctive flavour-changing experience of Tic Tac Mixers.
Retailers will be able to support the launch in-store with a suite of engaging point of sale material, including countertop units and free standing display units, available from here. In order to capitalise on the impulsive nature of the mints and gums category, retailers should consider implementing secondary sightings in-store to encourage unplanned purchases.
Tic Tac Mixers Coconut to Pineapple will replace Peach to Lemonade, while Cherry to Cola will remain in market.
Source: Ferrero UK