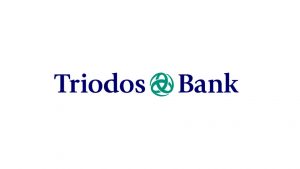 Triodos Bank, the challenger bank supported by the likes of Vivienne Westwood, Bruce Parry, Sir Mark Rylance and Hugh Fearnley-Whittingstall, has appointed The Kite Factory to manage media planning and buying. They join creative agency Good Eggs, Greenhouse PR and market research agency Ragdoll Research.
Triodos has launched a suite of fresh creative, which champions its core 'Follow Your Heart, Use Your Head: Triodos Bank' brand message. This is being rolled out across digital and other channels. It follows a major overhaul of the bank's website at the end of last year.
Triodos Bank UK has seen a 26% increase in customer numbers in the past three years and was last month granted a UK banking licence to operate as a subsidiary company, to ensure continuity of services following the UK's expected withdrawal from the European Union. This means that customers' deposits are now covered by the Financial Services Compensation Scheme (FSCS), rather than the Dutch compensation scheme. Triodos has been a certified B Corporation since 2015.
The bank offers sustainable financial products that are both ethical and transparent – lending money only to projects that help make a positive difference to people or planet, such as renewable energy, community projects, organic and Fairtrade businesses and social housing. It also promotes transparency by publishing information on every organisation to which it lends money.
Founded in the Netherlands in 1980, it has offered savings and investments products in the UK since 1995, most recently launching a personal current account in 2017 and its own crowdfunding platform offering direct investments in 2018.
The Kite Factory has been tasked with driving awareness of the brand among new audiences and challenging the widespread inertia around switching bank accounts by highlighting Triodos Bank's unique credentials.
The UK is seeing a rise in the 'conscious consumer' – research from Mintel shows that over the past five years, sales of ethical food and drink have shot up by 43%, now reaching £8.2 billion. Similarly, data from Ragdoll Research indicates that 71% of the UK population are aware of the problems that affect the planet and are actively trying to do their bit to help.
This has also been illustrated by a significant uptake in everything from ethical and sustainable consumer products to lifestyle choices such as recycling and environmentally friendly travel options. However, many people are not aware they can extend their choice to where they choose to bank.
Zoe Sear, head of marketing and communications at Triodos Bank UK, commented: "We are seeing a real change in consumer attitudes, as more of us start to appreciate how our individual behaviours can make a difference to the environment and society. Examples are everywhere – 88% of people who saw Blue Planet II have since changed their behaviour around single-use plastics. Our school children are taking to the streets to call for meaningful action to address climate change. It's a critical time for a bank, which has championed support for environmental, social and cultural causes for nearly 25 years, to remind people that where they bank is a choice too. This is why we are expanding our team of agencies to help us raise brand awareness and grow our community of customers – because we know that there are people who want their bank to change the world for the better, and that's what we do."
Rob Watt, managing partner at The Kite Factory, said: "There is a palpable shift towards ethical products in the UK at the moment and we believe there is a huge appetite for ethical banking to boot. Little is being done to positively impact the air of cynicism that surrounds much of the financial sector these days, so it is only a matter of time before a bank with Triodos's credentials takes off in a big way. Our proven expertise in consumer insight means we are perfectly placed to help Triodos reach all those conscious consumers who are ready and waiting to sign up to a new and improved banking model."
Source: The Kite Factory