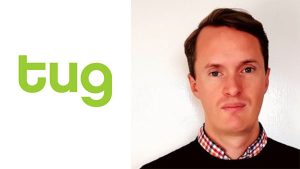 Tug, an international Digital Performance Marketing Agency, announced that Eoin O'Neill has been promoted to the role of CTO and Global Head of SEO. Reporting into Nick Beck, Tug Founder and CEO, O'Neill will help further establish Tug as a leading presence in the UK digital advertising marketplace.
In his new role, he will be focussing on innovative and bespoke tracking and data solutions, as well as building Tug's own proprietary data sets and technology that can feed unique insights to their analysts and clients.
Prior to joining Tug in 2012, O'Neill rapidly rose up through the ranks at Walker Media (now Blue449) to run highly successful SEO campaigns for six years for Fiat, Vision Express and Barclays. On Barclays, he led on key 'path-to-conversion' projects, as well as developing the in-house technical capabilities at the company.
James Cragg, Managing Director at Tug, commented: "We're delighted to announce Eoin's promotion to CTO & Global Head of SEO. In an ever more technology driven landscape, it's vital that our clients have access and guidance across the implementation and management of their media and technology ecosystems. With experience spanning site and database development as well as global SEO leadership roles, Eoin is perfectly placed to provide expert guidance and planning to support our client's growth plans in 2018."
Source: Tug