The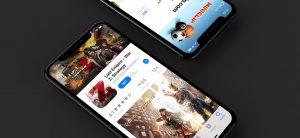 trends study created by independent media agency The Specialist Works (TSW) in conjunction with Pocket Gamer Biz, highlights that most mobile brands aren't fully utilising offline channels such as TV, Radio, OOH and print.
The study of 250 mobile industry professionals shows that marketers are sceptical about using traditional media but would be open to a conversation about it now that results can be tracked, optimised and analysed.
The research has shown the most common reason for marketers not using offline channels was the lack of budget. To make offline channels more appealing they would need a higher available budget, lower campaign costs, along with more time and resources.
Here is a snapshot of some of the study's key findings:
Only 17% of respondents had a good understanding of offline planning
Only 14% of respondents had a good understanding of buying
Only 13% of respondents had a good understanding of the potential results that can be achieved
Richard Downey, Global New Business Director, Mobile says: "When I speak to mobile first games publishers or marketers, they're surprised to learn about the efficiency and potential of offline channels to promote games. With advances in technology, results and return on investment are now easy to track. Offline analytics and agility have now been combined in a way that complements and synchronises with mobile marketing rather than trying to replace it. This now solves the challenges and concerns that mobile companies have about the transparency of TV, making it easier for them to take the leap into the world of offline."
Source: TSW