Co-op Insurance has today launched a social media brand campaign created in partnership with award-winning creative agency, PSONA Twelve, titled 'For Life's Adventures'.
The campaign was designed to challenge the existing negative tone of many insurance adverts and instead celebrates the wonderful, positive adventures in life that insurance enables us to do.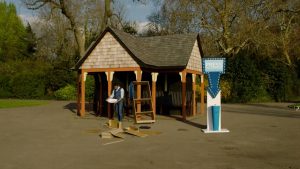 The centrepiece of the advert is a unique branded podium featuring a button labelled 'press for adventure'. The adverts show curious pedestrians walking towards the flashing sign before receiving cards with a suggested adventure on it: a little girl is encouraged to give a+ gift, a woman dances with a hula hoop, and a holiday-goer is challenged to pack a suitcase as quickly as possible.
The work advertises Co-op Insurance's full range of services including Travel, Car, Pet, Life and Home, each scenario reflecting that the company is there to take care of customers as they embark on their life's adventures, big and small.
Neame Ingram, Creative Director at PSONA Twelve, said: "When it comes to insurance, most brands typically sell it on price, prangs and peace of mind. We wanted to take a different approach that brought people's minds back to fun and away from seeing buying insurance as mundane or complex."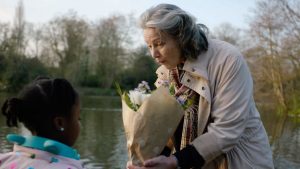 Chris Twigg, Head of Digital added: "We wanted PSONA Twelve to deliver a campaign that fit with the persona and voice of the wider Co-op Group: friendly, helpful, and community-focused. Their work has achieved this brilliantly and illustrates that insurance doesn't have to be something to be afraid of."
The campaign launches on the 18th April for one month across social media (Facebook, Twitter and Instagram Stories). The podium that has been created will also be used at events throughout the UK, allowing Co-op Insurance to maximise value of the campaign.
Source: PSONA Twelve