Umbro's new Medusae football boot has been given the magic treatment with a new marketing campaign by creative agency Love.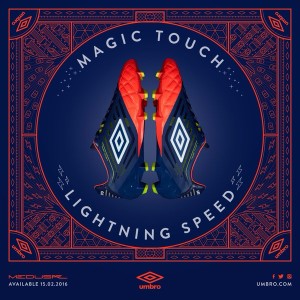 A limited edition shoe box of tricks has been designed that replicates the back of a well-known magician's prop. When opening the box there is an empty space, however, when closing the box the boots appear out of a secret compartment.
The launch is also backed by a film on Youtube with magician Ben Hanlin. He poses as a regular sales assistant tricking customers and Wales and Crystal Palace goalkeeper Wayne Hennessey by making the boot magically appear.
The campaign aims to communicate the product benefits of the Medusae boot, which is said to combine the touch, comfort and fit of premium leather with the 'speed' of a lightweight boot.