In Brazil, one woman is raped every ten minutes, according to the annual public security and violence report published by the Institute for Applied Economic Research (IPEA). According to estimates, 600,000 women were victims of rape in 2017 alone. So-called date rape drugs are used by perpetrators to overpower others and commit sexual abuse.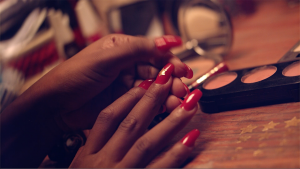 This cunning tactic is used often but seldom reported to authorities, as investigations are challenging because victims are unable to recall what happened and the drug is not detectable in the body after a short period.
Aware of the problem's magnitude and in pursuit of rape prevention and deconstruction of the rape culture, advertising agency Havas Health & You, specialised in healthcare and well-being, partnered with Universal Music and created a nail sticker named "Desperta". The formula was developed by the Federal University of Bahia and is ready for mass production. Companies interested in producing the item can find contact information on the desperta.info website.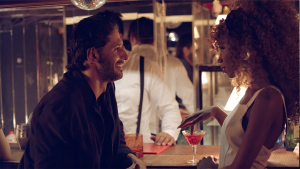 The discrete new accessory can alert and protect against date rape drugs because its active principle changes colour when in contact with these substances. Thus, dipping a finger in the drink is all it takes to know whether it was spiked. Women's safety has always been the biggest concern, requiring perfect usability, because the consequences of being caught performing a test can be as dangerous as the deceit itself.
"To give visibility to the issue, Universal Music Brasil recruited one of its new stars, Malía. Music has the power to reach many people and touch their hearts, helping to solve many problems. Date rape drugs are a silent trick, not often reported to authorities. We gave the problem a voice, a spotlight, sensibility and music, while seeking to provide solutions," explains Paulo Lima, President of Universal Music Brasil.
"Women have achieved independence and economic power in recent years, but we do not live in a safe world. We thus need to hack to system to give women the freedom to go where they want and how they want. Of course, women do not have the responsibility to protect themselves against this tactic, which will always be a crime against female integrity. But we developed this formula to address a gap that exists in a misogynistic society," adds Laura Florence, Executive Creative Director at Havas Health & You.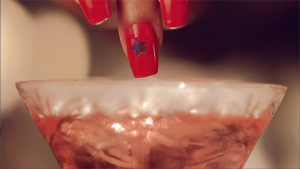 Police Captain Zuleika Gonzales, consulted by the agency during the process, stated that, from the moment when the woman detects the attempted crime by deploying the sticker, the perpetrator can be found in the act of committing an offence and arrested.
To make sure that the public gets the message, the agency will also launch an awareness campaign about the problem and the new product. The action got an exclusive song and music video performed by cause ambassador Malía, written by Mugshot and produced by Universal Music.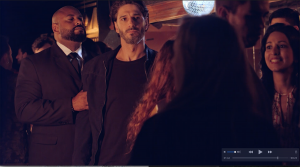 "Talent, potential and alignment with brand speech form the triad that makes this type of partnership so powerful. Since last year, we have watched the artist closely and worked with Universal to identify the best time to propose a project like this," recalls Arthur Abrami, a partner at Mugshot.
"Desperta" was designed to detect substances of the AMINES category (which have nitrogen in their chemical structure) by changing colour.
Source: Havas Health & You