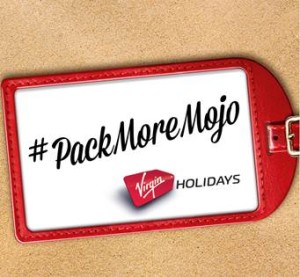 Creative marketing agency, RPM and Virgin Holidays are launching an experiential campaign August 15 for the travel giant to showcase their Caribbean holidays. The interactive experience will encourage customers to #PackMoreMojo!
The campaign, which launches this Saturday August 15th, will take place in shopping centres across the country. There will be five weekends full of fun and interactive competitions, in five locations with five holidays to be given away to Aruba, Barbados, Grenada, Antigua and Tobago.
The British public will have the opportunity to experience the #PackMoreMojo competition, in which three contestants compete against one another to pack a suitcase in one minute with the aim of getting the weight as close to 23kg as possible! The winner will then be added to the leader board, showing the names of the top ten people who have come closest to packing the right weight. One holiday will be given away each weekend to the person who gets closest to the weight.
There will be a fun photo opportunity for the public to show off their selfie skills, with an array of
Caribbean holiday themed props for people to dress up in. Visitors will be encouraged to unleash their Mojo, and take some fabulous photos. Those that share their Caribbean themed holiday snaps using #PackMoreMojo will be in with a second chance of winning another incredible holiday to Mexico.
During the event, there will be a special competition 'Luggage Tags' which gives anyone who makes an inquiry in the Virgin Holidays stores during the event the chance of winning £2,000 spending money on a Virgin Holidays getaway!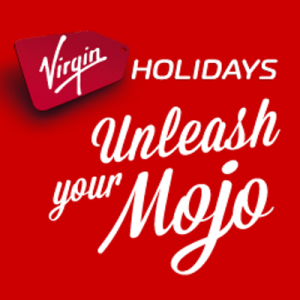 Dom Robertson, Managing Director at RPM said: "We're excited to be continuing our work with Virgin Holidays after the success of the #FlauntIt campaign earlier this year. The retail landscape is becoming ever more competitive and this campaign aims to get people out and about, into the Virgin Holiday stores whilst giving the customer a real chance of making a luxury holiday become a reality."
Sunna Van Kampen, Trading Marketing Manager at Virgin Holidays added "Our holidays offer incredible experiences all over the globe, and with events like this we can bring some of that excitement home. With the help of RPM and our #PackMoreMojo interactive event we hope to bring some Virgin Holidays fun to the weekend."