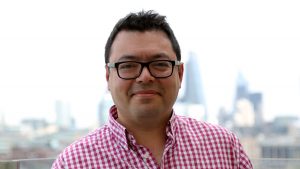 Tim Castree, Global CEO of Wavemaker, announced the promotion of James Edgar to Global Chief Talent Officer. Edgar was previously Head of Talent for Wavemaker's Market Development team.
Commenting on the appointment, Castree said, "Knowing that we have the strength and depth of talent within our company to be able to promote our high performers is always a source of pleasure for me. James is a proven talent professional, probably the strongest operational talent lead I've worked with and I'm absolutely delighted he's agreed to take on the challenge of leading our talent reinvention for us globally."
In his new role, James will be focusing on two key areas:
Culture: Continue to embed the agency's PACED (Passionate, Agile, Collaborative, Entrepreneurial, Diverse) values to create an inclusive and differentiated place to work
Capabilities: Work with key global leads on developing ready-now capabilities and skill sets to help deliver connected Media, Content and Technology solutions for all of the agency's clients.
Edgar said, "This is a great opportunity and I'm relishing the challenge to steer our Future Makers talent agenda across the Wavemaker network globally. Our agency is made up of entrepreneurial local offices with smart, experienced people and I'm looking forward to making Wavemaker the most rewarding and most inclusive place to work for all of our people, regardless of backgrounds."
Source: Wavemaker