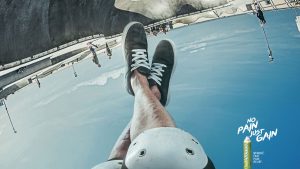 The Brazilian agency WE launch the campaign "Bengué Relax" to the relaxing muscle spray "Balsamo Bengué," from EMS brand.
The printed ads show situations in different sports that may will cause injuries such as skateboarding, surf, skating and soccer, bringing the concept: is fallowing that you learn.
In this way, the campaign encourage people to take risk and, if they eventually get hurt, no worries. After all, the signature of camping already said: "No Pain, Just Gain".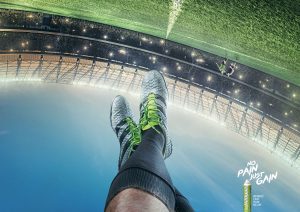 Credits:
Title: Bengué Relax
Agency: We
Advertiser: EMS
CCO: Marcelo Siqueira
Creative Director: Ricardo Sarno & Sidney Braz
Copywriter: Marcelo Siqueira & Sidney Braz
Art Director: Ricardo Sarno
Production/Artbuyer: Julia Ramos & Laiz Leleu
COO: Alessandro Cardoni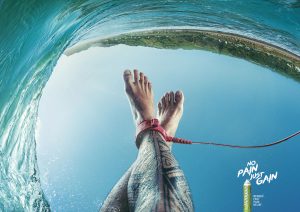 Account team: Wesley Santesso, Caio Cocozza & Ana Rodrigues
Media: Inajá Ramos, Carlos Chagas & Almir Pereira
Creative Resources: Nailza Nilsen
Graphic Production: Alexandre Borges
Final Art: Tey Nakazawa
Photographer: Paulo Mancini
Photo Retouching: Cris Paulino
Client: Marcus Sanchez & Luiz Couto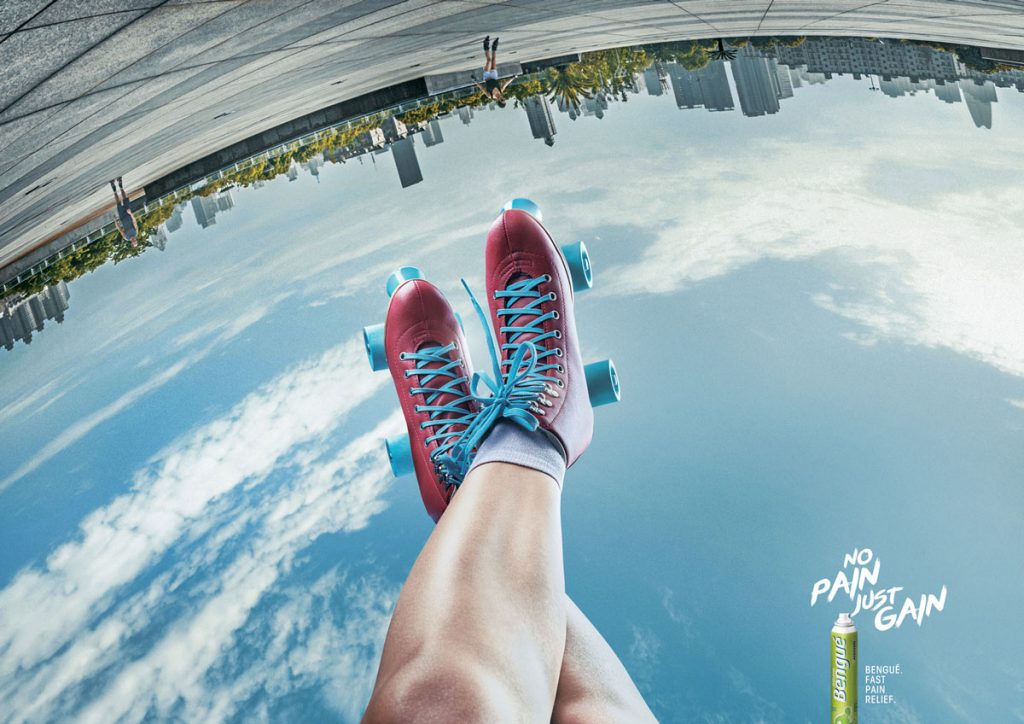 Source: WE