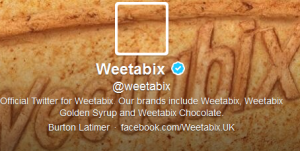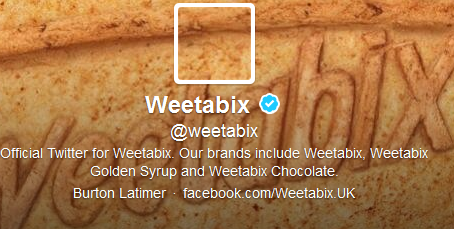 To celebrate the launch of its Weetabix On The Go breakfast biscuits, the Weetabix factory in Kettering created a giant biscuit to form the basis of its Twitter feed.
The 'Tweetabix On The Go' biscuits, which are 15 times larger than the real thing and took the team of expert Weetabix bakers a day to make, were cut to create the various components of the feed.
Ben Cooper, group brand manager at Weetabix said; "We're proud and excited to have created Tweetabix, the world's first Twitter account made entirely from biscuit. It's been great to see our latest product innovation – Weetabix On The Go – used in this way.
"We hope that the new Tweetabix account will also help to remind people that, no matter how busy they are, they don't have to miss out on the most important meal of the day."
More than two kilograms of wholegrain flour and 15 real Weetabix were used in the recipe for the biscuits.