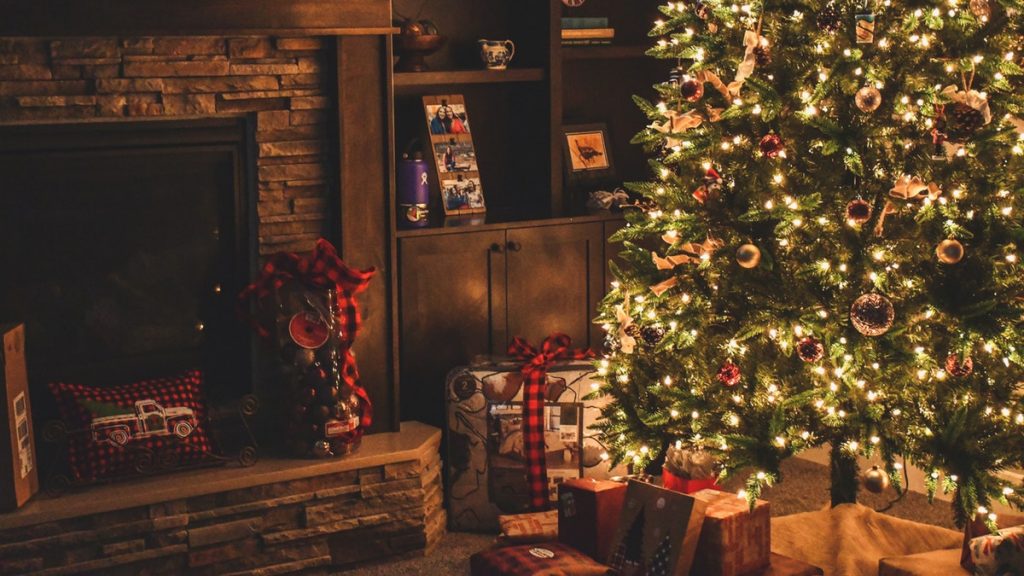 Effectiveness Agency System1 has released its annual Christmas Ad Top 10, from the industry's most comprehensive testing program. The company tested over 70 different campaigns over the last month to find out which brand – big or small – made the most effective Christmas ad of 2019.
System1's benchmarking tool Ad Ratings predicts long- and short-term effectiveness by measuring emotional response to ads. Each ad gets a 1-5 Star Rating, a score based on the nature and intensity of response and which predicts the ad's potential to create long-term brand growth. The higher the Star score, the more an ad can act as an amplifier for investment. Given equal relative investment 1-Star will lead to 0% brand growth; 2-Stars is 0.5%; 3-Stars is 1%; 4 is 2%; and 5-Stars is 3%-plus.
The tool's Spike Rating predicts short-term sales impact and adds recognition of the brand and its assets into the mix. The higher above 1 Spike goes, the better – scores of 1.33 and above are considered excellent.
| | | | |
| --- | --- | --- | --- |
| Brand | Ad Name | Star Rating | Spike |
| John Lewis & Partners/Waitrose & Partners | Excitable Edgar | 5.8 | 1.51 |
| Amazon | Everybody Needs Somebody | 5.4 | 1.63 |
| Joules | Christmas At The Click Of A Button | 5.4 | 1.51 |
| Sky Television | A Holiday Reunion | 5.2 | 1.44 |
| Coca-Cola | Holidays Are Coming 2019 | 5.2 | 1.77 |
| Disney | A Disney Christmas 2019 | 5 | 1.41 |
| Tesco | #deliveringchristmas | 5 | 1.70 |
| Argos | The Book Of Dreams | 5 | 1.52 |
| Cadbury's | Secret Santa | 4.8 | 1.31 |
| McDonalds | Reindeer Ready 2019 | 4.8 | 1.38 |
This festive season delighted the public with eight ads scoring 5 stars and above; not an easy task, since only 1% of ads reach the highest score. The results show that John Lewis & Partners and Waitrose & Partners' Excitable Edgar was the most emotionally effective ad of the season with a sky-high 5.8 Star Rating and a very satisfactory 1.51 spike. Amazon and its singing parcels followed with a 5.4 star rating and a high 1.63 spike.
Big retailers were a presence across the whole list; clothing and homeware brand Joules conquered the third place with its Wallace and Gromit ad, beating the much bigger Tesco and Argos which take the 7th and 8th place. Aldi's Kevin The Carrot scored 4.7 Stars – landing just outside the Top 10, but the highest score yet in 4 years of carrot-themed ads.
This year's recipe for effectiveness includes a dose of nostalgia and tradition, with more brands than usual continuing previous Christmas campaigns. Christmas ads typically have strong storytelling and lots of communication (verbal and implicit) between characters, which creates a sense of "betweenness". As System1's latest research with the IPA shows these elements – tradition and between-ness – appeal particularly to the public's right-brain, and ads with strong right-brained elements tend to be more effective.
Although this year has been a success for festive ads, not all brands nailed it. Charities and luxury fashion brands ended up at the bottom of the pile, with quite a few 1 star ads (Selfridges, Loewe, Greenpeace, Cats Protection, Dogs Trust).
Upsetting images used by Non For Profit organisations don't do them any long-term favour; a more positive approach spreading hopeful feelings is usually much preferred by the public – especially around Christmas!
And if retailers cracked the nut using togetherness and tradition, luxury brands went the opposite way broadcasting alienating and repetitive ads that appeal to a more abstract left-brain.
Jon Evans, CMO at System says: "We can see it's been a vintage year for Christmas ads, with eight hitting 5-Stars, including a fantastic late entry from Sky's ET ad, which could have been a Gen X nostalgia-fest but connects with a much wider audience. It's an upswing in quality over last year, when none of the big retailers managed 5-Star work. Let's hope this brand-building Christmas spirit lasts into 2020!"
Source: System1