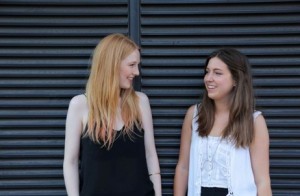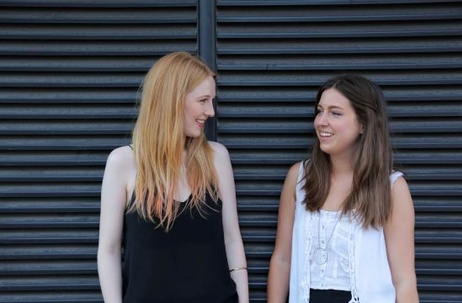 Two young women have launched a social media campaign to get Nike to make its coolest men's trainers available in women's sizes.
Emily Hodgson and Emilie Riis, who both work together at ad agency 18 Feet & Rising, are on a mission to spice up the women's trainer market, which they argue is too bland.
Their crusade operates under the name Purple Unicorn Planet (PUP) and centres on an online campaign and website disguised as a fantasy trainer shop here.
The two Emilies have also written a letter to Nike worded: "Dear Nike, why are all the trainers for girls always so bland? Somewhere in swoosh central there's been an oversight."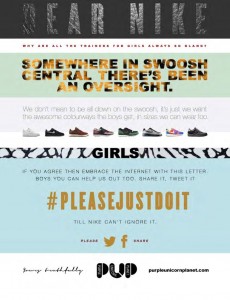 The PUP website displays a gallery of the coolest Nike men's trainers, not currently available for women. When visitors to the site click on the trainers they like, they are taken to a call for action page where can read and share the letter to Nike and pass on the Purple Unicorn Planet message.
To help spread the word, Purple Unicorn Planet has its own hashtag #pleasejustdoit and Twitter feed @PunicornP.
The idea came about after Hodgson, a creative producer, and Riis, a strategist, searched for months to find the perfect pair of Nike trainers only to be met with disappointment.
Hodgson said: "We saw a gap in the market and decided to do something about it. We want to change Nike's product strategy with a call to arms."
Riis added: "We're on a mission to make it possible for women to finally find their perfect pair of trainers."