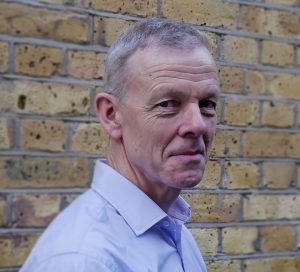 WPN Chameleon (WPNC) has appointed former Oxfam Deputy Director of Fundraising Nick Pride to its senior team, adding to the agency's strength in charity client strategy.
Pride becomes WPNC's Fundraising Strategy Director. He spent 18 months at Oxfam on an interim basis, with a remit to sustain and develop the charity's multiple revenue streams that total tens of millions of pounds annually. He also helped to develop an engagement model for fundraising, design a new CRM system and implement a new operating model for the organisation.
Prior to joining Oxfam, Pride was Managing Director of Cheltenham-based fundraising specialist agency DMS for six years. He has also worked with WPNC Chairman John Watson before at Rapp and its predecessor WWAV.
Pride brings a wealth of fundraising experience and third-sector strategy to the newly created role, and is relishing a return to the creative environment of agency life.
He comments: "At Oxfam, we pioneered new ways of working that allowed us to respond quickly and effectively to supporter needs. However, I felt a long way from the people we were helping, and also from the creative process and output that raises money. I missed that connection between strategy and delivery, the excitement of being part of the development of great work that I'd always enjoyed in agencies."
Speaking about WPNC, Pride says: "I love the mix of science, art, data and results that is at the heart of direct and digital marketing. There are just a few UK agencies that combine those disciplines well. WPNC has committed, passionate experts who are still learning, still trying to build the future of fundraising. I wanted to be part of that."
John Watson adds: "Many of us at WPNC have known and admired Nick for a long time. His experience and expertise will enhance our reputation as one of the leading agencies helping organisations across the third sector build response and revenue from existing and potential donors."
Source: WPN Chameleon