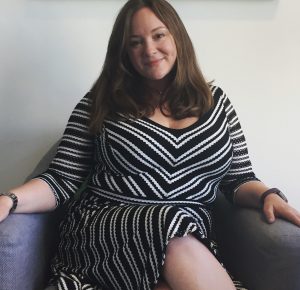 Leading digital agency Wunderman UK has hired Katt Wright as Partner of Delivery and Operations.
Wright moves from an Associate Partner role at IBM Interactive to head-up operations across Wunderman's multiple client teams in London.
She will be responsible for streamlining processes and developing products, whilst implementing best-practice operational programmes. Katt will report into Pip Hulbert, Wunderman UKs CEO, and former Chief Operations Officer for the business.
Hulbert said: "Katt has all the leadership credentials needed to execute large-scale, multichannel programmes that will help our teams and clients become future-ready. She's also well-versed in using technology to drive efficiencies, which will be crucial in helping us work optimally as we grow. We're moving rapidly, so it's important to have an experienced eye on our strategic manoeuvres as well as on the experience of our clients. With so much coming up this year, it's the perfect time to have Katt on board."
Before IBM, Wright held the position of Executive Delivery Director at AKQA, leading and mentoring a team of over 60 programme directors. For Wunderman, she will play a critical role in building and managing client relationships as well as delivering bespoke software and product solutions.
Wright said: "It's a very exciting time to join Wunderman after watching it go from strength-to-strength over the last few years. It's a priority for me to capitalise on Wunderman's stellar results of the last twelve months. As a team, we'll be committed to offering the best services for business transformation. This means we need to stay at the forefront of technological and programmatic change, applying rigour across the entire agency."
In 2017, Wunderman won several high-profile accounts including Samsung and BT-EE. In the same year, it consolidated its UK portfolio to bring sister agencies Cognifide, Salmon, Burrows, POSSIBLE and Acceleration together under one roof, maximising their full-service digital capability as a group.
Wright's role starts with immediate effect.
Source: Wunderman UK