Integrated Marketing Agency, Wunderman Thompson, has been appointed by Costa Coffee as global agency of record for brand strategy and integrated creative agency in the UK.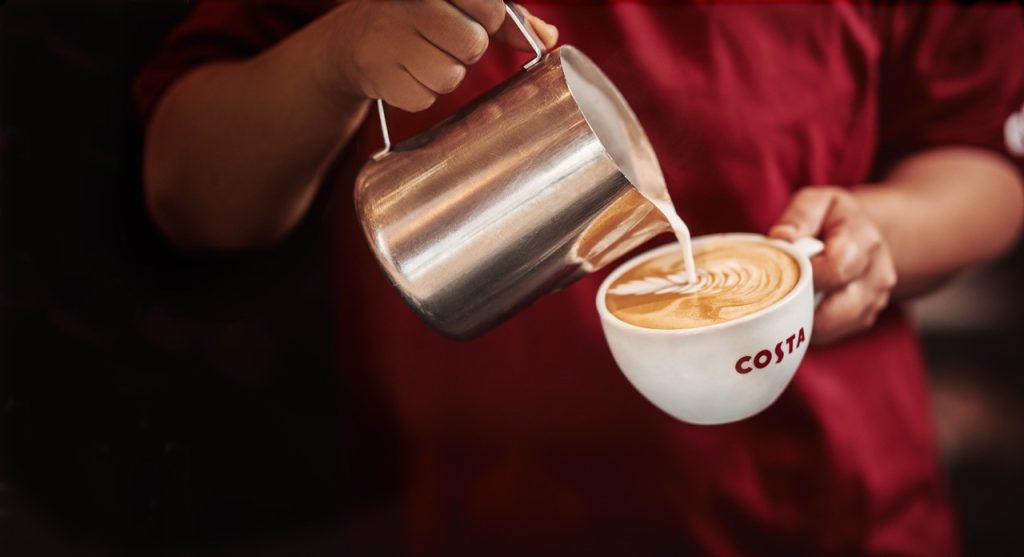 Wunderman Thompson's first campaign, launched on 2 September, will promote their new 'Fridays are a big deal' offers, available exclusively via its free Costa Club rewards scheme app.
To help new and existing Costa Club members celebrate reaching Friday and give them an opportunity to treat themselves, Costa Coffee have launched a series of exclusive discounts on Fridays, offering great prices on Costa Coffee favourites. Offers range from 25% off food on up to 10 food items purchased, to getting a free hot or iced drink when you buy any drink**.
The campaign will run for eight weeks across radio with a new deal launching each Friday. Whether working in the office on a Friday, working from home, looking after the kids or out and about with friends, it gives people the chance to treat themselves on what's commonly known as the happiest day of the week. It'll be followed by an out-of-home campaign in October.
The radio ads consist of eight different spots featuring hyper-naturalistic conversations between two Costa Coffee customers. The dialogue is based on real conversations you might hear in a coffee shop – like a debate over whether red or brown sauce is better, or confusion between baristas and barristers – with each spot ending with an offer.
Kirstey Elston, Marketing Director for UK&I at Costa Coffee says: "Fridays are a big deal at Costa Coffee and we wanted to help people start the weekend with a boost with a series of different weekly offers. . These relatable ads remind Costa Club members to treat themselves, so we'll see you on a Friday!"
Tom Drew, Executive Creative Director at Wunderman Thompson says: "These ads celebrate the small human moments that people can relate to, with the kind of conversation you'd have while waiting in line for your favourite Flat White. The bonus this time around is that there's a great offer waiting at the end of the ad, giving the perfect excuse for a Friday treat."
Credits:
Client lead: Rafael Freitas
Senior Account Director: Tilly Tang
Account Director: Nicole Tay
Executive Creative Director: Tom Drew
Creative Directors: Anders Wendel, Elliot Tiney
Strategy Director: Oliver Woolf
Strategist: Bishan Morgan
Project Director: James Wilson
Senior Project Manager: Steph Dracos
Senior Content Producer: Chris Pencakowski
Source: Wunderman Thompson