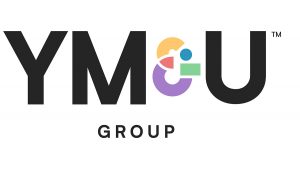 Management Company YM&U Group (YMU), formerly James Grant Group, has aligned thirteen of its fourteen individual brands into its holding company name, with divisions now officially recognised as YMU Business Management, YMU Drama and Comedy, YMU Entertainment, YMU Music and YMU Sport. Troika, which forms its Drama and Comedy division will retain its brand name for the foreseeable future.
Based predominantly in the UK and US, the Group legally changed its holding company name back in September 2018 when it completed its sale to Trilantic Europe. The decision to market itself as a single entity is due to the rapid growth of the Group over recent years, including its mergers with Deckstar, Top Marque Sports, Troika, Impact SM, Shoot to Kill, Machine Management and Strike Management (the latter being the most recent acquisition).
YMU now has over 300 employees and is a leading management company for clients in Sports, Music and Entertainment, with offices in London, Manchester, LA, DC and New York.
Neil Rodford, CEO of YMU Group, said: "We have wanted to rebrand our Group for some time. I am delighted we have found a name that aligns all our businesses. We are proud of the heritage and experience that our individual divisions, brands and teams bring, and will retain this in our buildings and beliefs. The new name enables us to put forward our proposition more succinctly and demonstrate the depth and breadth of our Group as it stands today: namely one that it is driven by innovation and works as a collective to service our clients' best interests."
Lawrence Vavra, President of North America, added: "We believe in a fully integrated management model where we succeed as a Group, not as individual businesses. All of our companies operate jointly across the entire Music, Sports and Entertainment industry. Rebranding under one unified name is just an extension of our core philosophy."
Source: YM&U Group