O Boticário, one of the largest cosmetics and perfumes franchises in the world, presents a super production to introduce Quasar Brave, a fragrance that has purified sake alcohol and black Ceylan leaf (black tea) in its composition.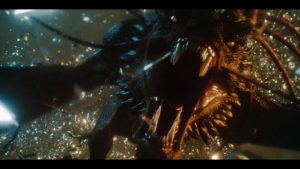 The Asian elements give the perfume the aura of wisdom and courage of the samurai warriors. And, therefore, its launching campaign works around the idea that Quasar Brave awakens the inner strength and gives the courage to face the tensions of real life. Such as the fear of speaking in public.
Check out here the digital version of the film "First Lecture", created by F/Nazca Saatchi & Saatchi. This is the first work the agency has done for the brand since it won the account in August 2018.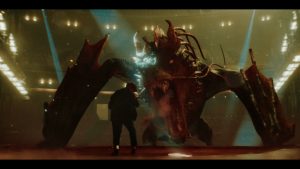 For the careful execution of the special effects, which expresses realistically an atmosphere of tension, the post-production team featured professionals who have worked in the production of international TV series. 
"The positioning of the product inspired this work. Courage in the briefing. Courage in the approval. Courage in the production. We couldn't be happier with the result of our first campaign for O Boticário," says Pedro Prado, creative director of F/Nazca Saatchi & Saatchi.
Source: F/Nazca Saatchi & Saatchi