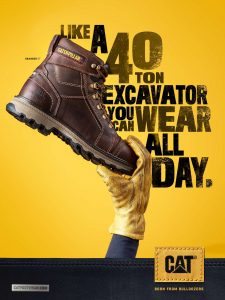 Young & Laramore (Y&L) announced a new campaign for Cat Footwear called "Born from Bulldozers."
The workwear campaign centres on the idea that only Cat Footwear can claim its heritage from giant Caterpillar machines, and the footwear products are just as tough as the machines they're derived from.
The Cat name, with its iconic yellow machines at construction sites around the world, is synonymous with heavy-duty work. And it's this unshakeable reputation that's at the heart of the "Born From Bulldozers" campaign, which asks a very simple question: given Cat work boots' long and storied heritage of working, why pick anything else?
"Day in and day out, our goal is to empower the bold," said Dani Zizak, Chief Marketing Officer at Cat Footwear. "We knew that in order to do so, we had to create a campaign that tonally would break through, while strongly resonating with our younger earthmover audience."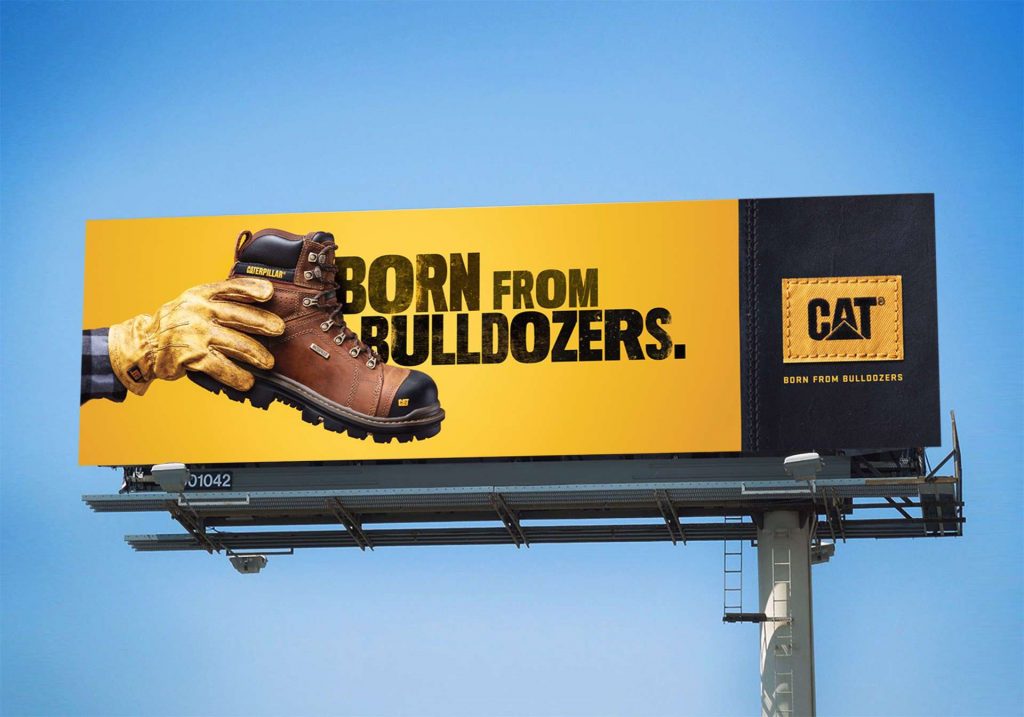 Y&L, which was named creative agency of record for the brand earlier in 2017, created print, out-of-home, in-store posters and social and digital content.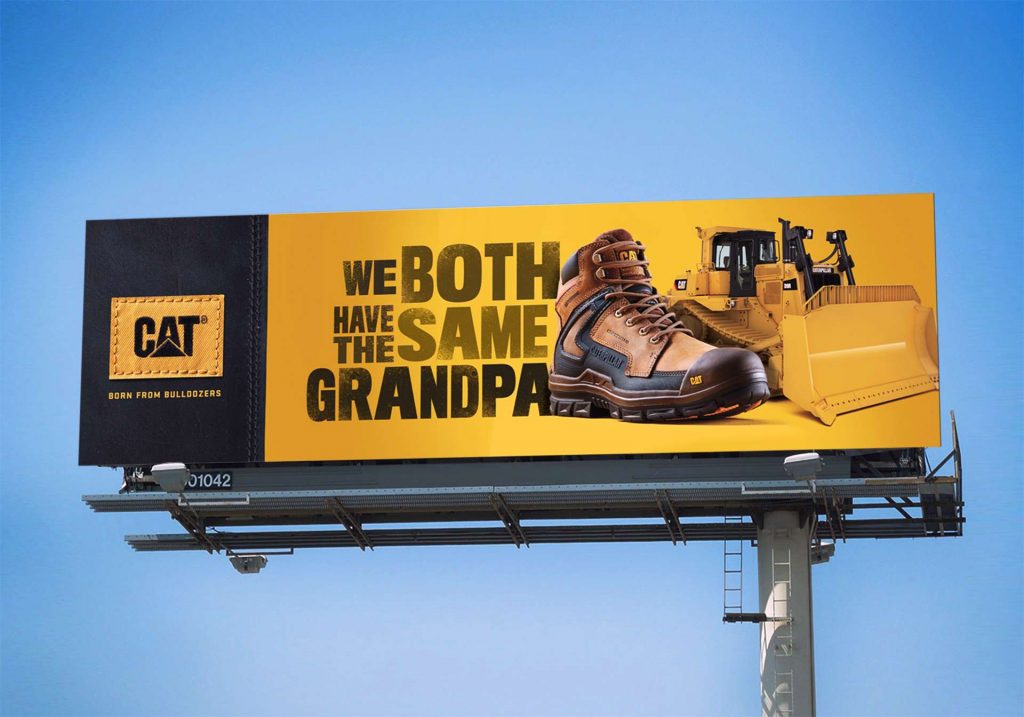 "'Born From Bulldozers' is a campaign that only Cat Footwear, a brand synonymous with heavy-duty work, can stand behind. The idea is simple. There's only one work boot that's tough enough to carry the Cat name—which means there's only one choice, period," said Bryan Judkins, principal and creative director at Young & Laramore.
Source: Young & Laramore