Launched in 2014, Black Opium is today ranked 8th in Top World Fragrances. Four years after its launch and to support this success, Yves Saint Laurent Beauty wanted to renew the brand's communication.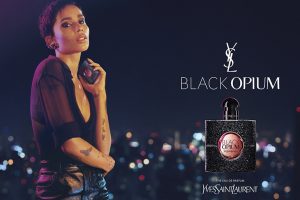 To embody this new chapter, a new muse was chosen: Zoë Kravitz. The YSL Beauty Make up ambassadress and American actress was chosen for her charisma and her elegance. An obvious choice for the brand that deeper anchors Black Opium in its time.
To bring this new campaign to life, and in the continuity of the previous ones, BETC Luxe, General Pop and Yves Saint Laurent Beauty looked for young talents: Jonas Lindstroem – German director represented by Iconoclast – and Tyron Lebon who shot our muse and her iconic fragrance on city rooftops. Finally, the famous hit "The Hills" by The Weeknd was chosen to set music to those images.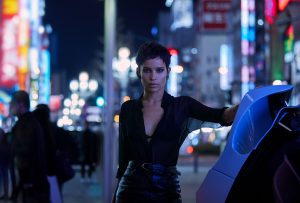 "Renewing the campaign was a real creative challenge for us, while still trying to keep it within the DNA of the franchise we have been cultivating with the brand over the past few years. Modernising the storyline with the addition of someone as powerful as Zoe definitely was a source of inspiration, but also looking to new talents like Jonas Lindstroem who really built a visual universe. Coming from a photographic background, he painted each shot as an intense portrait which gave this film even more of that YSL Beauty iconic edge," explains Jasmine Loignon, Executive Creative Director at BETC Luxe.
The global communications plan rolls out as of August 18th 2018 in TV, press, print, in store and on social media.
Source: BETC Luxe