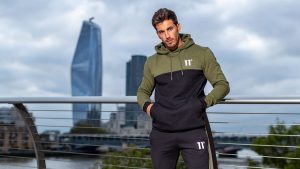 Urban fashion brand 11 degrees is set to embark on a UK wide advertising campaign, (worth over £1million), to elevate its brand and range of male and female clothing – using the expertise of the team at Media Agency Group (MAG).
The creative campaign will market the latest modern street style fashion coming out of the North West based fashion house across cities including Birmingham, Manchester, Bristol, Glasgow, Leeds, Sheffield, Dublin and Belfast. An element of the campaign will include one of their sporting ambassadors, MBE Boxer Carl Frampton.
John Kehoe, CEO of MAG said: "It is exciting to deliver such an extensive and carefully targeted campaign for a great brand – to capture audiences in the what retailers refer to as the 'Golden Quarter'. We have selected media in areas where we know will get the most visibility, have the most footfall and/or where will generate the premium amount of audience impressions. We have worked with 11 degrees for some time now and we are pleased to continue to help raise awareness of their clothing range and specially to have a tie-in with boxing stars Carl Frampton and Tony Bellew".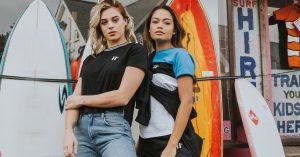 Andy Hayton, Director of 11 Degrees said: "11 Degrees see great value in executing such a large-scale advertising campaign around the Christmas period. As the brand continues to partner with several UK based athletes such a world champion boxers Tony Bellew and Carl Frampton ahead of their upcoming fights, making a lot of noise around these partnerships at key trading times of the year, is imperative to our continued rapid growth, and with MAG by our side we know we can deliver a top end campaign with results to match".
MAG has its HQ at MediaCityUK as well as an office in Shoreditch, London and its portfolio of clients includes Ferrari land, Jelly belly, Perry Ellis, Visit Mexico, Protyre, Isabel Marant, Scalable Capital, Bermuda tourism and Sykes cottages.
Source: Media Agency Group