Recipe has created a new campaign for multinational online sports gambling company, 888sport.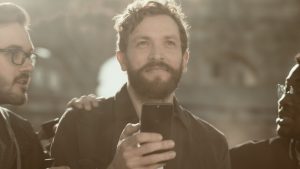 The campaign is a follow-on from the successful 'Take 'Em On!' global campaign that launched in 2016 and encouraged audiences to feel they're not betting against the bookmakers, but against the superstar athletes themselves.
This new campaign focuses on silencing the naysayers – be that your own self-doubt, your mates, your neighbours and even the sports stars themselves – and placing your bet with confidence.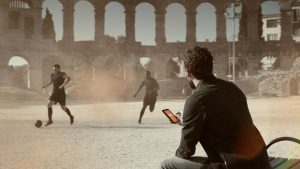 The film starts with a guy sitting on a park bench which is then transported to an atmospheric sporting arena. As our hero readies his bet we see a series of naysayers question his decision. Transitioning through different sports from football to boxing to horse racing, at each occasion our hero ignores the naysayer and places his bet successfully. The advert ends on a quick interchange of shots featuring professional athletes and the message to "back yourself – always".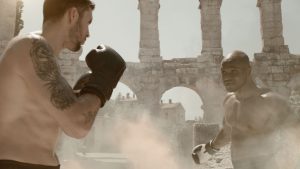 Dan Jacobs, Creative Founder of Recipe said, "The launch campaign was a big success across all key parameters for 888sport".  Our challenge was to build on what was great in the first campaign and articulate who exactly our new breed of consumers are taking on. 'Naysayers' does that."
The campaign will run across TV, cinema and online and breaks in the UK on 13th September.
Source: Recipe