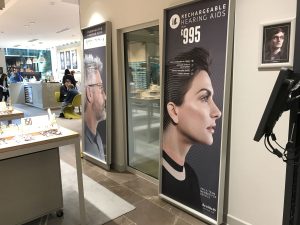 French optician Acuitis is rolling out its new store concept to more than 40 stores in the UK, with design, in-store communication, digital marketing and out-of-home advertising all through retail agency Blackdog.
The optician has trialled the concept at its Tottenham Court Road, Milton Keynes and Oxford sites and its success has triggered the need to engage with a retail design agency Blackdog who will develop strategy and communications as the brand is rolled out across the UK over the next two years.
Blackdog was briefed to adapt and tailor Acuitis's core proposition; that of an optical 'fashion brand' to the UK market, creating a unique model that challenges market leaders Specsavers and Vision Express through its innovative eye-wear collections. Acuitis, unlike other opticians, sells high-quality, own brand designer frames, which have all been created by eyewear designer Frederic Beausoleil at his Paris studio.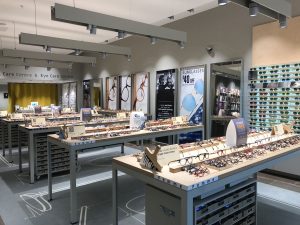 The branded optical and hearing provider already has a strong international reputation. Its heartland is in Europe, where it has more than 60 global stores in Italy, Spain, France, and Luxembourg.
Anna Thomas, Retail Operations Director at Acuitis, says: "We want Acuitis to become a real challenger in the opticians and hearing market within the next two years, and Blackdog's expertise is helping us to understand the gaps in the sector, educating and increasing the awareness of hearing health and amplifying our points of difference to make us relevant to a wider customer base in the UK."
Jackie Hemmings, group client director at Blackdog, adds: "The high street is in a state of rapid evolution, and Acuitis' business model brings a much-needed fresh concept to the landscape. Our instore concept and supporting marketing strategy amplify the chain's points of difference and build on its European success to create an exciting starting point for its UK mission. We're looking forward to seeing stores everywhere from Barnstaple to Bristol."
Source: Blackdog