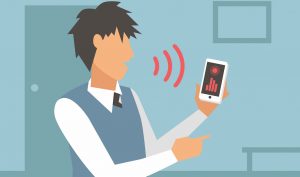 No matter where you go, "Alexa", "Okay Google" and "Hey Siri" are being uttered more than ever before. Within the last couple of years, attractive pricing and changing consumer preferences have moved voice-enabled devices quickly through the market and into people's homes. In 2017 alone, Adobe Analytics Cloud data showed that online sales were up 103% year-over-year.
Once a somewhat novel feature, using voice commands have become much more commonplace. A recent survey commissioned by Adobe showed that only 16% of people feel uncomfortable using voice commands in front of others. Whether its playing music, getting the day's news or controlling room lights, the technology is quickly becoming part of everyday life.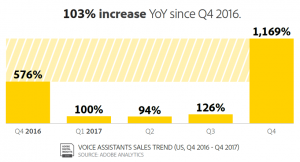 However, while voice has emerged as a credible challenger to touch interfaces, it will require a vibrant ecosystem of "skills" in order to thrive. Like with smartphones nearly a decade ago, this presents a big opportunity for brands.
Through Adobe Experience Cloud, we've worked with some of the world's largest brands to deliver great experiences on every digital touchpoint. Now, we want to help them tackle voice. Available today, we are announcing enhanced technologies to deliver truly personalised voice experiences. Consumers will be able to interact with their favourite brands in the same way they engage a local baker or familiar bank teller—with nuanced relevance and context that keep users coming back. This is all is supported by analytics and audience insight, as well as AI capabilities that automate difficult processes and becomes a decisioning engine in the moments where it counts.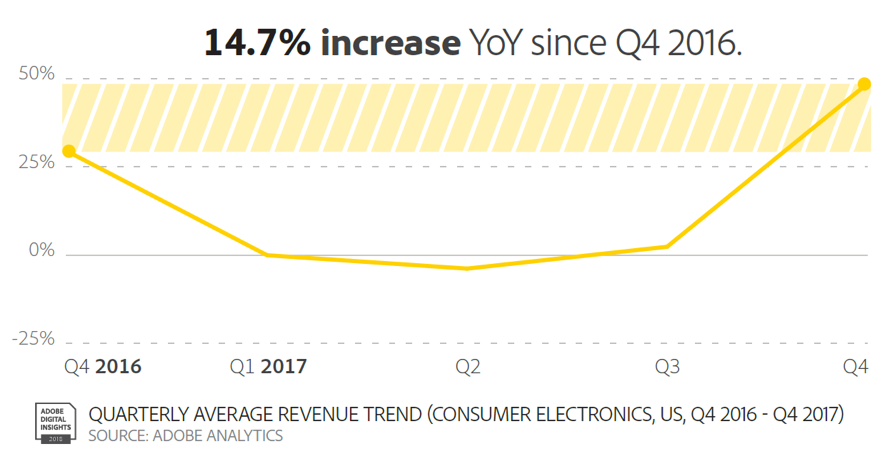 Know Who You Are Talking To
Imagine searching for a flight on an Amazon Echo device and finding the right one at the best price. The travel brand you are engaging with has already connected the dots on the backend, and you can book instantly—followed by a travel confirmation sent directly to your smartphone. Or, consider a morning news briefing, where each new piece of content becomes increasingly more aligned with your interest in technology. It begins to remind you of the sophisticated playlist recommendations you've seen on music streaming services.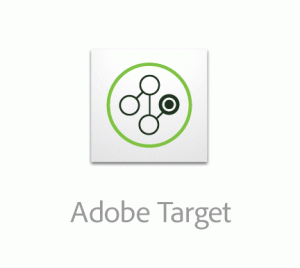 These are the kinds of delightful voice experiences that keep customers wanting more. They are relevant, engaging, and provided in the right context. Enhanced capabilities in Adobe Target now enables brands to deliver these kinds of stand-out experiences. For each individual, marketers are able to customise the experience by acting on their own data—from known tastes and preferences, to tapping existing information provided by the user.
Adobe Analytics Cloud serves as the underlying insights platform here, capturing data from voice devices as well as other channels such as desktop web and mobile. The ensures that data is lined up so that brands are engaging people, not devices.
Find the Right Service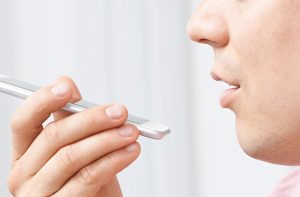 Over the years, the most successful brands on smartphones have been the ones that operated in a constant state of iteration. Instead of porting over the full desktop experience to mobile, they continually tested different features and landed on the ones that delivered the most value. Through Adobe Target, brands can now do the same on voice interfaces.
A retailer for example, can experiment with different services offered through their "skill". Simulations can be run for each service, where brands can begin to see which features are used most frequently, the various steps taken by users after each reaction and the situations that cause people to drop off.
The Power of AI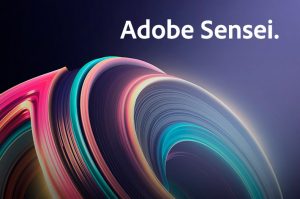 Once a brand has figured out how to personalise a voice experience to an individual, they are challenged with having to roll this out across millions of customers. Through Adobe Sensei, Adobe's AI and machine learning framework, brands now have the ability to accomplish this.
As a decisioning engine, Adobe Sensei leverages machine learning and predictive algorithms to help ensure that a perfectly personalised experience can be provided to every single customer.
With voice devices bringing in a new stream of data, Adobe Sensei also does the hard number crunching to automatically provide useful insights about customer segments and to flag anomalies in the experience.
Move Fast but Act Cautiously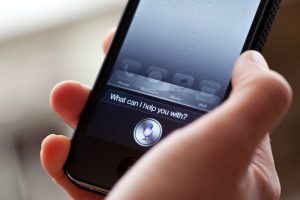 As much opportunity as the future of voice provides, brands must also keep in mind that mistakes on voice devices are glaringly obvious. It is akin to being in a coffee shop, and getting offered a pastry after you've already declined. The shield that a website or mobile app generally provides is not available here.
Adobe wants to help brands navigate this tricky landscape, and help them stay ahead of the curve. We saw that a decade ago, many missed the boat with smartphones and some are still paying for it today.
With the right discipline and the latest technologies, brands have the tools to make sure this does not happen with voice. They can deliver great experiences that extend their brand presence and ultimately drive more customer loyalty.
Article by Kevin Lindsey, Director of Product Marketing, Adobe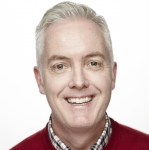 About Kevin:
Kevin Lindsay heads up product marketing for Adobe Target. He is an expert on conversion optimisation and personalisation, and speaks frequently at industry events around the globe.
Lindsay was with Omniture prior to its acquisition by Adobe, and previously held product and strategic marketing positions at search software companies Mercado and Verity. Lindsay is a Canadian expat who enjoys life with his family in the hills above Silicon Valley.
Source: Adobe